RHOBH's Erika Jayne Served With $2.1M Lawsuit For "Aiding And Abetting" Tom Girardi
Allegedly, Erika "knew about the scheme."
Ashley Hoover Baker February 18, 2022 10:36am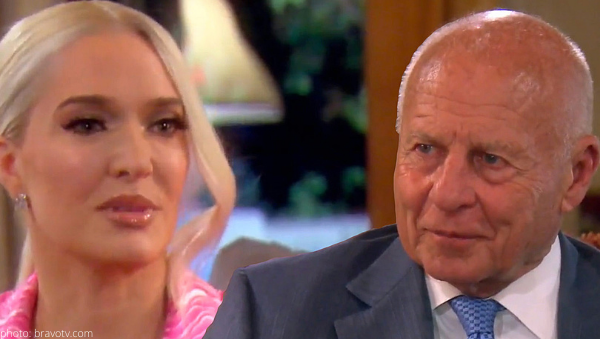 I'm an enigma, wrapped in a riddle, and stolen cash.
According to legal documents obtained by Page Six, the RHOBH star "and her company, EJ Global LLC, have been slapped with a $2.1 million lawsuit … for allegedly 'aiding and abetting' Tom Girardi and his law firm, Girardi & Keese."
Allegedly, Erika "knew about the scheme" in which her estranged husband withheld money from clients. and that she was aware "her notoriously lavish lifestyle" was funded by victims.
Attorney Manuel H. Miller and his client Kathleen Bajgrowicz (the mother of late NFL star Chuck Osborne) claim she "agreed to share the fees" with Tom and his colleague when she sued the NFL over her son Chuck's 2012 death from repeated head trauma.
A settlement was reached, but Tom failed to distribute the funds as agreed. The court docs state the former Erin Brockovich lawyer "lulled [them] into believing that the funds could not be distributed to anyone until various issues were first resolved."
The lawsuit claims "Girardi had already taken their money and breached his and the firm's fiduciary duty to distribute the funds to Plaintiffs."
In case you missed it:
A ray of light briefly shined on Erika's financial dark cloud when charges against her were dropped in Illinois. Unfortunately for the wannabe pop star, charges were refiled in California.
Oh, and the controversial Real Housewife had to return a pair of $1.4M earrings that Tom gifted her with stolen funds.
Check out the Pink Shade podcast for weekly Bravo Breakdowns and so much more!
What do you think the future has in store for Erika? Drop your prediction off in the comments.
---