Is The Real Housewives Of Montecito In Meghan Markle's Future?
Andy Cohen promised the Dutchess, we will "build the show around you."
Ashley Hoover Baker November 29, 2022 2:38pm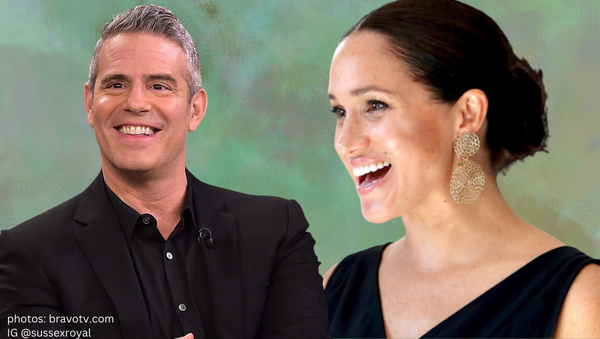 Real Housewives of Montecito?
Bravo TV's daddy, Andy Cohen joined Meghan Markle on her final episode of the Archetypes podcast and proposed a career pivot to the Duchess of Sussex.
Andy was anxious to hear Meghan's take on fans of Real Housewives of Beverly Hills wanting her to appear on the show, though she lives about two hours away from Encino the Hills of Beverly.
Though rumors of Mrs. Prince Harry circulated the Bravosphere, the gossip never made it to Meghan.
Andy's pitch:
Meghan joked to the Watch What Happens Live host, "You mean really that this is my audition for 'Real Housewives of Montecito?' Is this the moment?"
Andy even promised the network would "build the show around you."
The verdict:
Unfortunately for Bravoholics, Meghan made it clear that unscripted television is not in her future. "There will be no reality show, but I think it's so fun."
Andy reinforced, "She ain't joining the 'Beverly Hills Housewives' everybody, she's Meghan Markle" to their listeners.
What's next for Meghan and Harry?
Meghan and Harry are working with Netflix on a highly anticipated project that has yet to release an official title, premiere date, or trailer.
Stay tuned for more info!
Do you think Meghan will eventually give in and do reality tv? Drop your opinion off below!
---