Joey Zauzig Defended His 'Real Friends of WeHo' Co-Star, Todrick Hall, Amid Boycott
"The ones who are boycotting are the people who are thirsty because everyone was up for the show and the best ones won."
Ashley Hoover Baker January 21, 2023 4:03pm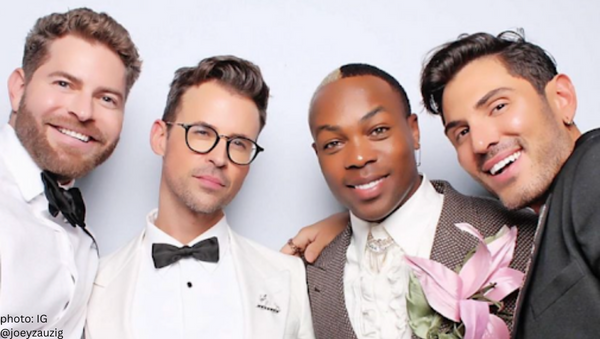 Judge not:
Joey Zauzig defended his The Real Friends of WeHo co-star, Todrick Hall from the backlash he's received since announcing he was joining the ensemble cast.
Many have chosen to boycott MTV's latest reality show over the controversial choreographer's presence.
Thirsty?
Joey is confident the reason people are boycotting the show is that they are jealous they weren't cast on the show.
He told TMZ, "The ones who are boycotting are the people who are thirsty because everyone was up for the show and the best ones won."
Todrick's problematic past:
---