Renee Graziano From Mob Wives Receives Addiction Treatment From The Hills' Jason Wahler
Renee identified "anxiety, depression and former abusive relationships — which included sexual assault" as cause for her "issues."
Ashley Hoover Baker March 3, 2022 9:45am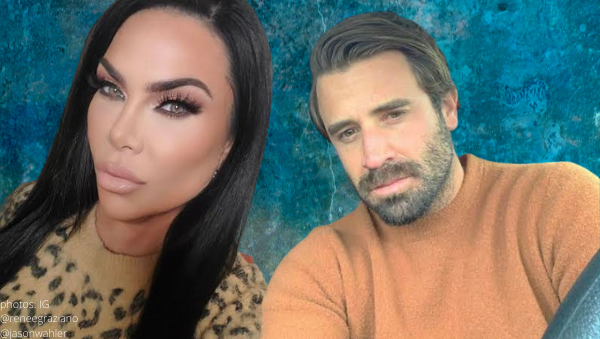 Hey Siri.
Play 'A Little Help From My Friends' by The Beatles
According to reports from TMZ, Mob Wives alumni, Renee Graziano, addressed her decades-long addiction to prescription sleeping pills and sought the help of fellow reality star, Jason Wahler from The Hills, and his foundation, Red Songbird, for treatment.
One step at a time:
Upon entering addiction therapy in early February 2022, Renee identified "anxiety, depression and former abusive relationships — which included sexual assault" as cause for her "issues."
Thankfully, the VH1 star's life is "finally getting on track in a healthy and productive way" with the help of her "new regimen."
ICYMI:
The Laguna Beach hottie struggled with substance abuse issues of his own in his past, raking up more than a dozen arrests.
To me, Jason will always be the guy LC didn't go to Paris for. Ahhh, memories.
Truly a simpler time…
Get help:
If you or anyone you know may suffer from substance abuse and/or mental health struggles, contact SAMHSA [Substance Abuse Mental Health Services Administration] at (800) 662-HELP (4357) or visit SAMHSA.gov.
Let's celebrate Renee during this difficult time by dropping your favorite memories of her from Mob Wives in the comments!
---