Meet RHONY's Newest Cast Member Lizzie Savetsky
The busy wife and mom is known to give back to her community.
Ashley Hoover Baker August 23, 2022 11:39am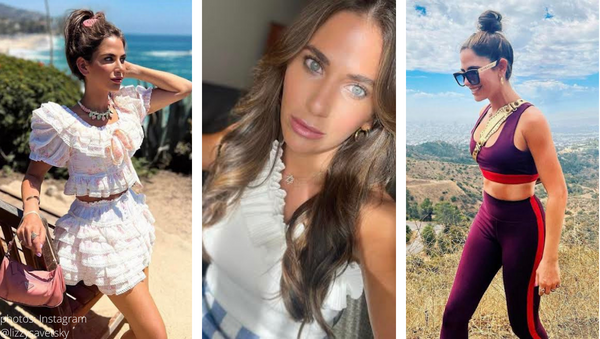 It's official!
Real Housewives of New York has given an apple to Lizzie Savetsky, the latest woman to join the cast.
Who is RHONY's latest hire?
Lizzie is a native of Fort Worth, Texas who currently resides in NYC with her plastic surgeon husband, Dr. Ira Savetsky, and their three kids.
With over 200K followers on Instagram, she frequently posts about fashion, wellness, and her Jewish faith.
Public persona:
The busy wife and mom also takes time to give back to her community.
Lizzy founded the Real Love Real Loss movement where the "influencer and outspoken Jewish activist, discusses why she decided to go public with her story of pregnancy losses."
You can watch Lizzie on her weekly host of IGTV's B💍SHERT by Lizzy Savetsky, which features Jewish singles looking for love!
Recently, the soon-to-be reality tv star recently spoke publicly about her struggle with alcohol, which for many of us Bravoholics, is a welcomed change from the non-stop drinking every episode.
Learn more about Lizzie from her guest appearance on the Leave Your Mark podcast!
New look for RHONY:
Page Six reported, "Bravo found people aren't responding as well to the constant bickering and fighting of the [previous] cast. They're hoping that this new cast will be a bit more inspiring and attract the younger audience."
The new hires "already strong in the influencer space, and they are more aspirational."
Their source spilled, "They're women who have their own brands, or at least strong Instagram followings."
Are you excited about RHONY2.0's newest addition? Sound off below.
---