Love Island's Cely Vasquez And Johnny Middlebrooks Split!
Cely tweeted, "It's simply time for us to focus on our own personal journey."
Ashley Hoover Baker January 9, 2021 5:02pm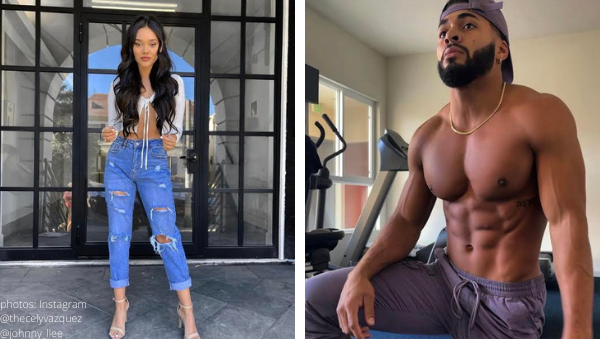 2021 has struck again…
Love Island US stars, Cely Vasquez and Johnny Middlebrooks have called it quits.
Cely's statement:
The brunette beauty took to her Twitter page to share her sad news.
— Cely Vazquez (@Celybird) January 9, 2021
Johnny's statement:
Johnny took a screenshot of Cely's tweet and posted it to his Instagram story- which is visible for only 24 hours.
Dude. Do better.
The last time Johnny posted a photo of him and Cely to the 'gram was December 20th- the same day Cely posted her last photo of Jely.
View this post on Instagram
Never forget:
The Love Island drama that almost broke the young couple took place when the 'boys' were introduced to a new batch of babes at Casa Amor leaving the 'girls' at Drais Beach Club greeted by a group of gorgeous guys.
Though Johnny and Cely connected at the beginning of season 2, Johnny couldn't keep his hands off of Mercades Danielle, who came hard for the hunk.
Though Johnny decided to stay with Cely, news of his indescretion eventually made it back to the faithful Cely. Though she was crushed, she decided to move forward with Johnny.
Which of the former pair will be the first to 'recouple?' Drop your prediction in the comments.
---