Lisa Rinna 'Hates' Her Season 10 RHOBH Tagline
Find out the tagline she wanted!
Ashley Hoover Baker April 10, 2020 11:02am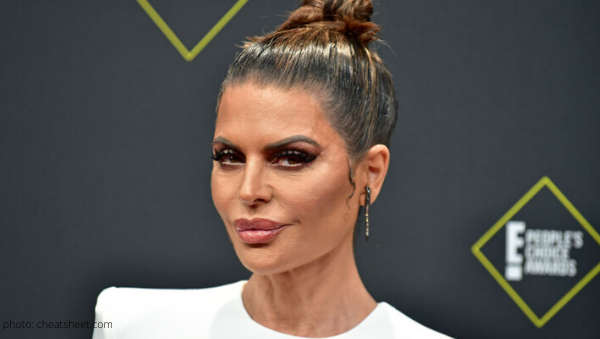 With the latest installment of Real Housewives of Beverly Hills set to premiere in less than a week (April 15 to be exact), this is definitely a less-than-ideal time for a housewife to change their tagline. Well, Lisa Rinna 'hates' her RHOBH season 10 catchphrase and she wants the powers that be at Bravo to change it. Yes, with a week until premiere.
Lisa's season 10 tagline:
Like my tagline? #RHOBH premieres in one week on @BravoTV 💎 pic.twitter.com/QEu1mPFaPn

— lisa rinna (@lisarinna) April 8, 2020
Seems fitting, considering Lisa frequently posts dancing videos on Instagram. She took to her Instagram story that she's actually not feeling it.
Lisa asks for help from fans:
Lisa's story featured a 'yes' or 'no' poll, asking her fans whether or not she should change her 'dumbass' tagline and tagged Bravo TV.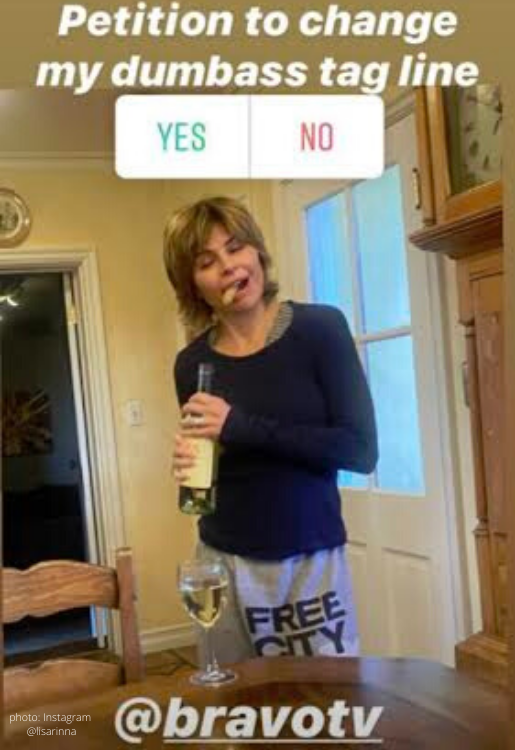 Lisa's rationale:
The season 10 RHOBH trailer opens with a man reading the ladies' horoscopes; therefore, the model mama thinks an alternative tagline would work better.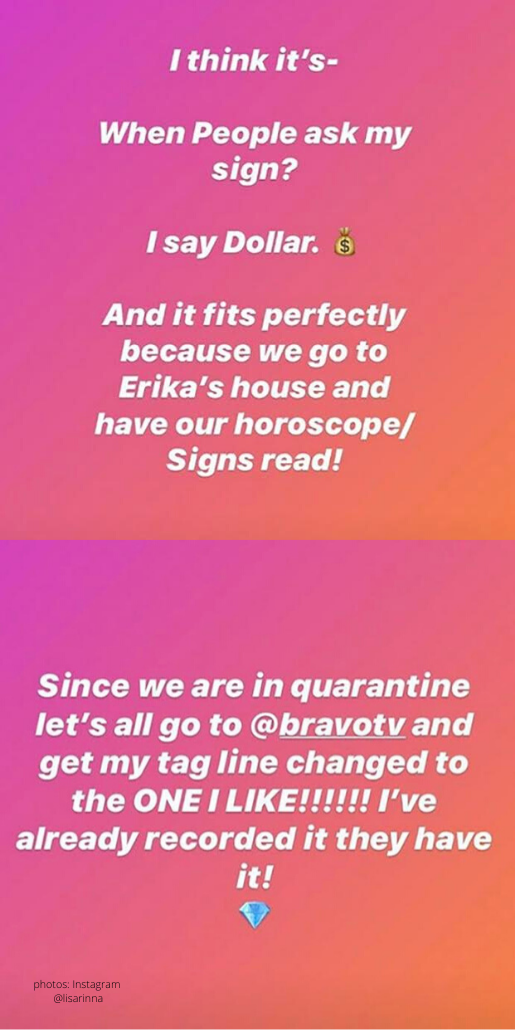 A Lisa Rinna fanboy got involved:
Brandon Fierman created a petition on change.org writing, "Bravo chose one of the bland options Lisa Rinna has provided as a tagline for season 10 of The Real Housewives of Beverly Hills."
"As Lisa Rinna has been a driving force in the shows success and one of the only reasons I come back to watch season after season, I think Bravo TV should change her tagline to the one she prefers," penned Brandon.
The fan that 'may or may not have too much time on my hands- Fuckin sue me' continued, "The option that Bravo chose is "The secret to life? Dance like everyone is watching. The tagline is not only lackluster and generic, but it does not key the viewer into Rinna's true personality or what she brings to the show."
Did you miss the rest of the season 10 RHOBH taglines?
Don't worry- here ya go!
Want more RHOBH in your life?
I recorded a bonus episode of the On This Day Entertainment podcast with Ryan Bailey from the So Bad It's Good With Ryan Bailey podcast breaking down the quarantine gifts Bravo has given us, from the the RHOBH preview to the Real Housewives of Potomac trailer and beyond. Listen here!
Which of Lisa's taglines do you prefer, the dancing tagline or the astrology one? Drop your opinion off in the comments!
---