VPR's Lala Kent Is Pregnant With Her First Child
Congratulations to Lala and Randall 'I'm sorry, Fofty' Emmett.
Ashley Hoover Baker September 2, 2020 5:16am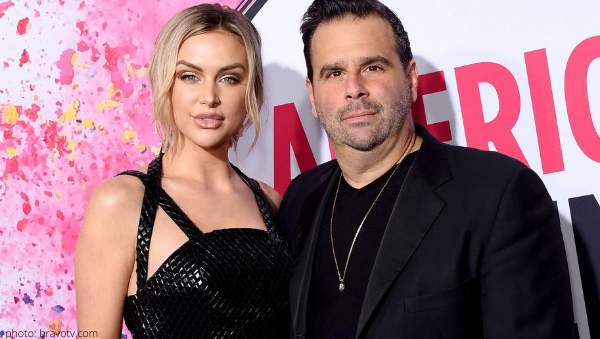 Raise your glasses high!
A big congratulations to Vanderpump Rules' Lala Kent and Hollywood producer, Randall Emmett, on the announcement of their first child. This will be Lala's first baby and Rand's third.
Lala will need more bottles:
The couple announced on their exciting news on their podcast, Give Them Lala … with Randall. "I'm like shaking right now because I can't believe that it's a real life thing," an elated Lauren from Utah shared on her pod. "I'm really emotional…let me gather myself. I cry about everything, but today, it's very much happy tears."
The timing couldn't be more perfect, as the former SUR hostess added it was her 30th birthday and she couldn't "think of any other way to celebrate." The Bravolebrity noted this was the "best gift" given to her.
Watch the announcement for yourself!
You may want to have a tissue close….
Still engaged…
Sadly, Lala and Randall were going to get married in April 2020, but the couple was forced to postpone their big day due to the covid 19 outbreak.
Lala took to Instagram to share, "Today would be the day I'd be heading to our wedding location to start prepping and getting settled in with my mama and mama-in-law to-be. I know people have been affected by this in much bigger ways. I do feel sad today, though. I haven't experienced anything that I should have. Bachelorette party, bridal shower. It's just all very weird. I know I'll get to, but my heart was set on April 18th. I hope it rains that day. Then I'll be saying 'thank god we didn't get married today.' That would make me feel better."
More congratulations going out to Lala:
It's not about the pasta for Lala anymore. (Pasta = cocaine and don't try to convince me otherwise).
VPR fans watched Lala's journey to sobriety play out on the show. I'm happy to report that Lala and Rand will need to keep the celebration going, as the actress' 2nd sober anniversary is approaching.
The Taste of Reality team is beyond happy for Lala and Rand. 50 Cent (better known to some as 'Fofty') has yet to comment on the couple's announcement. Never forget the couple's epic feud with the rapper.
Want to stay up-to-date on all the latest reality tv news and gossip?
Check out the On This Day Entertainment podcast so you don't miss out on the latest tea spilled. Here is the most recent episode.
First Stassi Schroeder, now Lala. Who do you think will be the next VPR starlet (past or present cast member) to announce another addition to the gang? Drop names in the comments!
---