VPR's Lala Kent Tells "Covert Narcissist" Tom Schwartz To "Pick A Side"
The Give Them Lala founder thinks Schwartz "needs to do a lot of self-work."
Ashley Hoover Baker May 17, 2023 5:45pm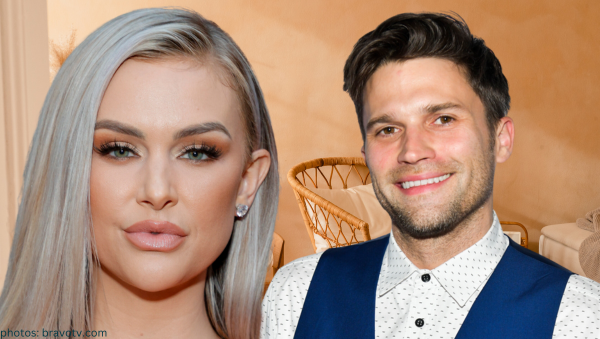 Vanderpump Rules star, Lala Kent, may believe Tom Schwartz's "heart is in the right place," but often doesn't agree with how he handles himself.
Lala chatted with Rolling Stone and described the TomTom co-owner as a "covert narcissist."
"He's very sweet and then after one too many will be making fun of my face, calling me corny, and then mocking a brand that I've put a lot of work into, day in and day out, to support my child" which VPR fans recently saw play out on an episode of the popular Bravo TV reality show.
She continued, "He battles with his own self on a daily basis. Anyone who can't pick a side isn't for me."
"I don't exist in the gray," she detailed before telling Schwartz to "pick a side."
Lala explained how appreciative she was that Schwartz texted her on the anniversary of her dad's death, but didn't let him off the hook.
"He needs to do a lot of self-work."
Do you agree with Lala's opinion of Schwartz? Sound off below.
---