Kristin Cavallari Sets Record Straight On Her Relationship With Bachelor Nation's Tyler Cameron
Kristin confessed she had "so much fun" with Tyler.
Ashley Hoover Baker April 9, 2022 3:33pm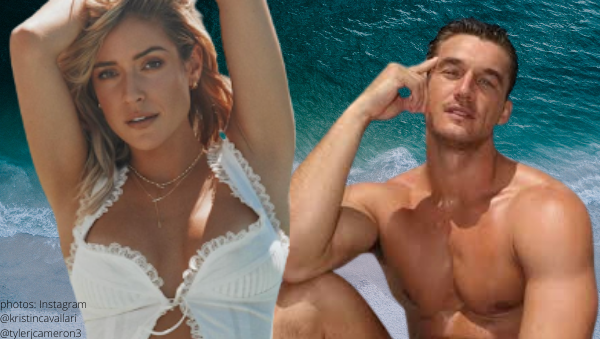 Reality tv pioneer turned business mogul, Kristin Cavallari, clarified her relationship with The Bachelorette season 15's suitor, Tyler Cameron.
Boss babe:
In an interview with Entertainment Tonight, KCav explained that it's strictly business between her and Tyler.
"I hired him to play my love interest in our [Uncommon James'] fall campaign video."
"I was so impressed with him."
View this post on Instagram
I agree. Tyler is definitely…impressive, to say the least.
Regarding that rumor:
I think we can all agree the UJ campaign is hot, Hot, HOT!
Sadly for those of us who ship crossover couples, Kristin hopes to squash any gossip of there being something more between her and Tyler.
"There is nothing going on. Great guy, [but] we are not dating, I promise."
The former star of Laguna Beach and The Hills continued to praise the model…that she is not dating.
"Honestly, we had so much fun. I can't say enough good stuff about him. There is no ego whatsoever. He is just very chill, up for anything."
"Tyler is the sweetest human being on the planet, such a great guy."
Her lips are sealed:
Kristin maintained that she was in control of her own narrative when it comes to her love life.
"If I was [dating Tyler], I would not answer the question, put it that way."
Want more news and gossip from The Bachelor and The Bachelorette?
Check out the Get'n Cozy with Erin Hill podcast for EXCLUSIVE INTERVIEWS and more.
If Kristin would date anyone from Bachelor Nation, who do you think she would be the most compatible with? Drop names in the comments!
---