Kristen Doute Reveals What Was On Tom Sandoval And Raquel Leviss's FaceTime Video That Exposed Affair
The video was of Tom Sandoval and Raquel Leviss "masturbating with each other."
Ashley Hoover Baker March 9, 2023 7:56am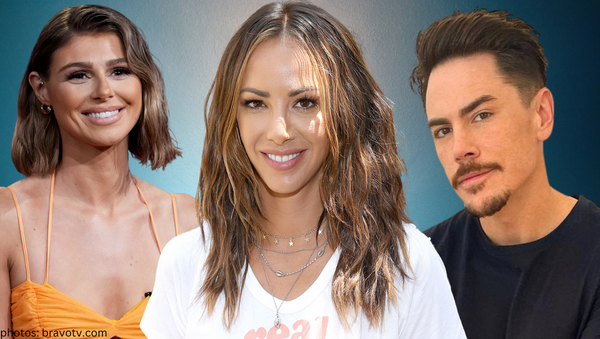 Not-so-'crazy' Kristen tells all:
Former Vanderpump Rules star, Kristen Doute dropped a bombshell on her podcast, Sex, Love and What Else Matters, regarding her ex-boyfriend, Tom Sandoval, cheating on Ariana Madix with Raquel Leviss.
Kristen detailed how her friend, Ariana, learned of the affair.
Long story short, a mutual friend picked up Tom's phone during his cover band's performance and handed it to Ariana. "Ariana had his phone and she told me that she just had this gut intuition to look at it."
The Fancy AF Cocktails authors WERE a "trusting couple" as far as she knew, but Ariana's instinct told her to look at his phone.
Ariana "went into his photos. He had screen recorded a FaceTime of him and Raquel masturbating with each other."
"That's the truth."
The video:
Raquel's lawyers sent out cease and desist letters to the cast and friends of the show demanding all copies of the footage (which was allegedly recorded without consent) be erased.
The SURver's legal team "cited a revenge porn law in the California penal code outlawing 'nonconsensual pornography' … making it a crime to invade someone's privacy and disseminate such material." Any distribution of the sexually explicit video would be a violation of Cali law. The lawyers ordered anyone in possession of the recording to promptly delete it from their phones, the cloud or "any other manner or method in which the recording may exist."
View this post on Instagram
ICYMI:
Kristin is in talks to return to VPR.
Would you like her to rejoin the cast? Sound off below.
---