Kandi Burruss Would Be "Outta There" If Phaedra Parks Returned To RHOA
"I don't think she and I need to interact."
Ashley Hoover Baker March 19, 2022 2:49pm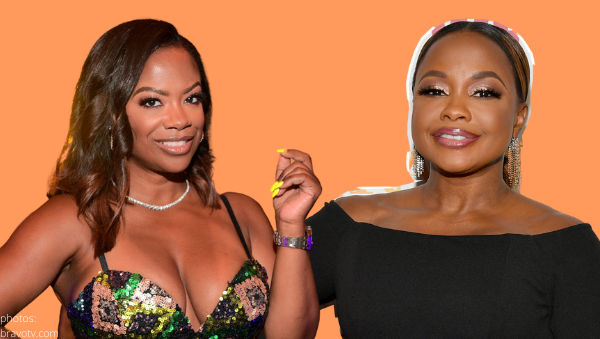 During an appearance on the It's Tricky with Raquel Harper podcast, Real Housewives of Atlanta star, Kandi Burruss, was asked about her former co-star, Phaedra Parks returning to RHOA while promoting her spinoff, Kandi and the Gang.
Can the former friends co-exist?
That's a hard pass for Kandi.
The Xscape songstress gave a definitive, "No" when answering if she would remain a 'peach holder' if Phaedra came back to Bravo's popular show.
"I don't think she and I need to interact, you know what I mean. I let her do her thing. When they [executives] decide to do that,  then- you know…"
Kandi agreed with the podcast host she would be "outta there" and would say, "nice knowing y'all" to RHOA if they brought back the human rumor generator.
A throwback to simpler times:
Before the "We don't talk" era of Kandi and Phaedra's relationship, there were endless smiles and belly laughs between the boss babes.
Those were the days!
Want to stay up-to-date on all things Real Housewives?
Check out the Pink Shade podcast for weekly Bravo Breakdowns and so much more.
Do you think Kandi and Phaedra will ever become friends again? Sound off in the comments.
---