RHOSLC'S Jen Shah Has Safety Concerns Since Prison Photos Leaked Online
"When I saw the photo and recognized the angle and location of where that photo was captured, I became immediately frightened."
Ashley Hoover Baker May 25, 2023 9:35am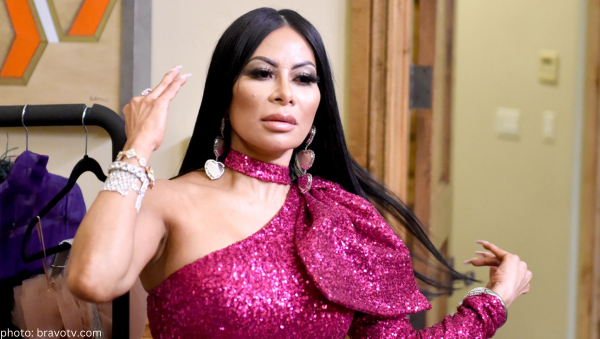 Former Real Housewives of Salt Lake City star, Jen Shah, is far from satisfied with some of the accommodations of Shah Chalet 3.0 [Bryan Federal Prison.]
The disgraced Bravolebrity doesn't feel safe in the prison she's sentenced to for 6.5 years since a paparazzi shot of a jumpsuit-clad Jen walking with a fellow inmate on the prison's grounds went viral.
Jen, through a representative, stated, "When I saw the photo and recognized the angle and location of where that photo was captured, I became immediately frightened."
The picture is believed to have been taken from inside the FPC Bryan compound gates, not from outside, leading the mother-of-two to assume someone from the prison is selling snaps to the paparazzi.
"I am so worried that the next photo secretly taken of me could be in the shower, using the bathroom, or possibly changing my clothes."
Jen reportedly saw the viral pics on a video monitor within BFP.
View this post on Instagram
Do you think there is nefarious behavior between the paps and the BFP staff? Drop your opinion below.
---