Jax Taylor Slams Tom Sandoval For Abandoning Tom Schwartz After Scandoval
He "decided to take his garage band on tour."
Staff October 10, 2023 9:10am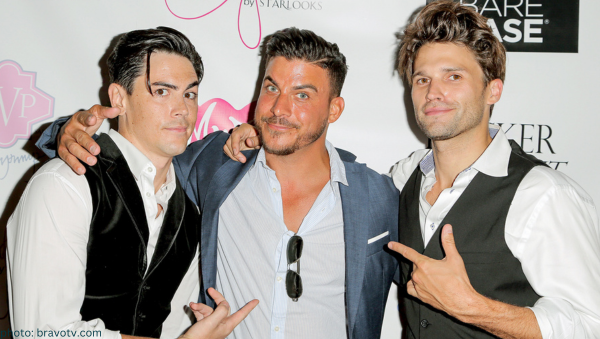 Jax Taylor jumped at the opportunity to throw shade at his former friend/Vanderpump Rules co-star, Tom Sandoval.
During an appearance at City Winery Boston's Bravo Trivia Night, Jax revealed his "problem" with Sandoval.
Jax didn't take issue with Tom cheating on his life partner with her close friend, but how he abandoned Tom Schwartz after Scandoval and left him alone with the aftermath at Schwartz & Sandy's.
"The problem I had with him though is how he treated Tom Schwartz" and "bailed on him … they got a business together."
"They put all their own…" *the self-proclaimed family man interrupted himself to provide a  business lesson no one asked for* "…money into that business."
"Then [Sandoval] decided to take his garage band on tour and leave Schwartz by himself in this bar."
"Meanwhile, the whole world is boycotting this restaurant. [Schwartz] is there waving a white flag literally in front of the restaurant no one is going in."
All the while, "Sandoval is off doing circuses with his band and is leaving his best friend – who is MY best friend."
Tom "knows what a piece of shit he is. He gets it."
View this post on Instagram
What do you think about Jax's take on the Toms? Sound off below.
---