Jax Taylor And Brittany Cartwright Dish On Their Vanderpump Rules Co-Stars And Starting A Family
Ashley Hoover Baker January 22, 2020 8:49am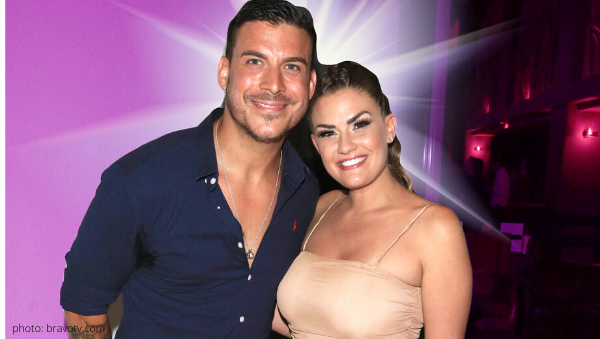 Jax Taylor and Brittany Cartwright dish on their Vanderpump Rules co-stars, Stassi Schroeder and Kristen Doute, and starting a family. Here are the newlyweds' hot takes…
Kristen and Brian Carter-
Regarding Kristen and Carter's roller coaster relationship, Brittany explained to the E! News Daily Pop cameras, "It was definitely a crazy situation. She was very back and forth, but she's single now and I just want her to be happy. That's all I've ever wanted for Kristen, for her to be happy."
The host asked if the couple thought Carter was a 'hobo-sexual,' a person stays in a relationship for a place to live. Jax's response? "100%. I called all this a long time ago. I knew this was coming."
Stassi and Kristen-
When asked, "Do you think Stassi should have Kristen in her wedding, Brittany answered, "I don't think she will. As of right now they're not talking too much, but that doesn't mean in the next year things won't change."
My advice is for Kristen not to hold her breath.
Baby plans-
The couple was asked if they wanted a boy or a girl first. Jax, in his new holier than thou role replied, "Whatever God gives us, as long as it's happy and healthy, I don't care. The problem is, there's weddings in the way. So, we have Lala [Kent's] wedding, we have Stassi's wedding and it kind of overlaps. We started thinking about it, should we wait til after the weddings, but somethings always going to come up. There's always going to be something." Brittany's concern is being stuck in the states and not being able to fly to Italy for Stassi's wedding to Beau Clark.
Jax and Brittany are not on the same page when it comes to how many children they want. Jax wants two, while his bride wants three. Brittany interjected, "If we have two boys, we're trying for a girl, that's all I'm saying."
In case you want to hear the full interview with the VPR stars….
Do you think Jax and Brittany will live happily ever after? Drop your predictions in the comments!
---