Mob Wives Alum Drita D'Avanzo Calls Monica Garcia A "Rat" For Testifying Against Jen Shah
"Sneaky spineless schemer."
Staff September 15, 2023 9:30am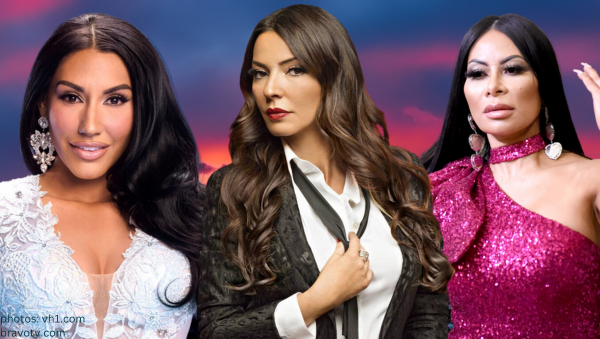 Mob Wives alum, Drita D'Avanzo, has thoughts about the newest addition to the Real Housewives of Salt Lake City cast, Monica Garcia.
ICYMI, Bravoholics learned Monica helped put Jen Shah behind bars during her premiere episode of RHOSLC.
"Jen had fired her assistant and I stepped in to help her," began Monica.
"One night Jen asked me, 'Do you wanna be rich? Do you wanna make $600,000 a year? All you have to do is put this, this, and this in your name.'"
If you were a fan of VHI's Mob Wives, you know Drita despises rats. (If you missed this moment of pop culture history, MW is a really instrumental show in shaping the current landscape of reality tv. Def bingeworthy!)
Drita made her opinion of Monica known in the comment section of a post from Instagram's @MrHousewives.
An IG user commented "This is what we call a rat" regarding Monica.
Drita jumped into the comment section to agree that the word 'rat' appropriately describes the FBI informant.
"Sneaky spineless schemer," Drita began.
"Rat is 100 an accurate F description."
View this post on Instagram
Do you think Monica is a 'rat' or a person doing their civic duty? Drop your opinion in the comments.
---