Update- Former RHOA Star Cynthia Bailey And Mike Hill Make Amendment To Divorce
The former couple removed "inappropriate adulterous relations" leaving "irreconcilable differences" as the sole cause for their split.
Ashley Hoover Baker December 4, 2022 7:54am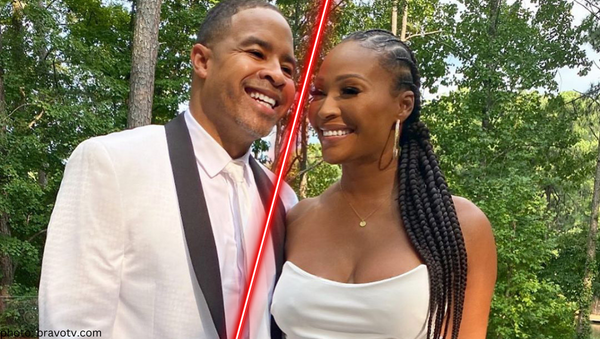 12/4/2022 @7:54
Amended:
According to reports from TMZ, former RHOA stars Cynthia Bailey and Mike Hill made a significant change to their original divorce petition. In case you missed it, the original filing mentioned allegations of adultery. The amended filing cited only "irreconcilable differences" as the cause for separation.
Daniel R. Meachum [50+ Cynt's attorney] explained, "The initial divorce filing between Cynthia Bailey and Mike Hill, which included inappropriate adulterous relations, was incorrect. The sole reason for the pending divorce is due to only irreconcilable differences. An amended petition is being filed immediately to correct that allegation by the legal representation of Meachum and Associates."
Is anyone else confused as to how this filing blunder happened in the first place? Was Cynthia being shady AF? Drop your prediction off below.
---
Updated post: 10/12/2022 @11:47
It's official:
Cynthia Bailey and Mike Hill have called it quits.
The former couple – who was married on 10/10/20 – made a joint statement on Instagram on 10/12/2022 to share their next chapter.
"LOVE is a beautiful thing. While we both will always have love for one another, we have decided to go our separate ways."
"No one is to blame and we are grateful that we remain good friends. We will always cherish the many memories we've shared together as husband and wife."
"Many of you have been on this journey with us from the very beginning, and we appreciate our family, friends and beloved fans for your positive support as we move forward and start new chapters."
"Thank you for your prayers & well wishes! Cynthia & Mike"
View this post on Instagram
Would you like to see a single Cynthia back on RHOA?
---
Original post: 10/11/2022 @4:00
Cynthia Bailey – the only Real Housewife in history to get married twice on Bravo – may be heading to Splitsville (again), according to clues from her social media channels.
Bravoholics had a front-row seat to the model's nuptials to Peter Thomas from 2010 of Real Housewives of Atlanta, as well as the drama that led to the couple's divorce.
Take two.
Cynthia met sports commentator Mike Hill on The Steve Harvey Show months after her split from Peter. They got married exactly two years ago on 10/10/20, but it appears there may be trouble in paradise.
No formal announcement has been made from the couple, but there is a significant amount of evidence that leads us to think Cynthia and Mike are no longer together.
Exhibit A- Neither Cynthia nor Mike posted about their wedding on 10/10/22.
Exhibit B- She is no longer Cynthia Bailey-Hill on Instagram. You can find her at @cynthiabailey again.
Exhibit C- Cynthia hasn't posted about Mike since a birthday message on August 19th.
Exhibit D- Mike hasn't posted about his wife since Mother's Day, May 8th.
Exhibit E- A hottie climbed across a ringless Mike's body during a very NSFW game while celebrating a friend's birthday at a bar. **Call me crazy, but I don't think Cynthia would be "chill" with her man being in this close of proximity to another woman. Just my opinion.**
View this post on Instagram
Do you think it's over between Cyn and Mike? Drop your opinion off in the comments.
---