RHOA: Cynthia Bailey's Daughter Lives With Mike Hill
Noelle lives in LA with Mike, while Cynthia resides in Atlanta.
Ashley Hoover Baker January 23, 2020 8:58am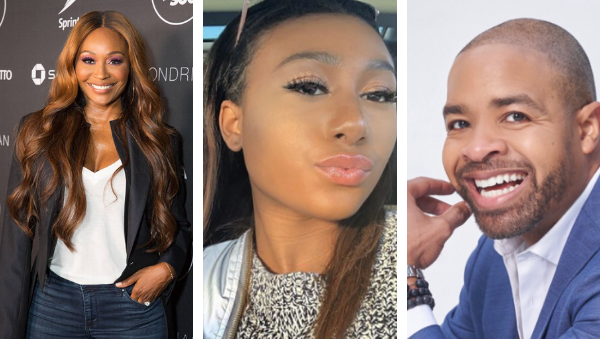 This is what a modern family looks like…
Real Housewives of Atlanta star, Cynthia Bailey's daughter, Noelle Robinson, lives with her mom's fiance/sports commentator, Mike Hill in Los Angeles, while her mom holds her peach in the ATL.
Rather than living on campus with a roommate (which RHOA fans know would be a huge cause of anxiety for Noelle) or being totally isolated living solo in an apartment, the best option was for Noelle to move with in with her future step-dad, Mike — who has already become like a father figure to her. The living arrangement allows Noelle to get to know her future sisters better, according to 'Cheekbones.'
Cynthia told Bravo's Daily Dish, "One of the things that a lot of people don't realize is Mike's other daughter's Kayla's in L.A. as well. She just started UCLA. Now Kayla's been there as well.  She just really started, you know, being on the campus.  But she's home on the weekends as well, so it's not just Mike and Noelle, it's really the three of them and we recently just discovered that [Mike's other daughter] Ashlee wants to move to L.A. as well so it looks like all the girls are gonna be in L.A. so I can get out there."
Though Noelle and Mike reside together, that hasn't guaranteed a whole lot of bonding time, sometimes only 10 minutes a day. Mike admitted, "I don't see her that much. You know, Noelle's busy, doing her thing and I got a lot — about six or seven jobs, so really it's almost like she'll go to her room and I'll see her in the common areas every now and then."
Do you think Cynthia will eventually join her man and her daughter in LA and leave the ATL? Drop your prediction off in the comments!
---