Christine Quinn Claps Back At Selling Sunset Reunion Claim There Was 'No Place For Her' At Oppenheim Group
Christine said she terminated her contract prior to filming.
Ashley Hoover Baker May 9, 2022 11:43am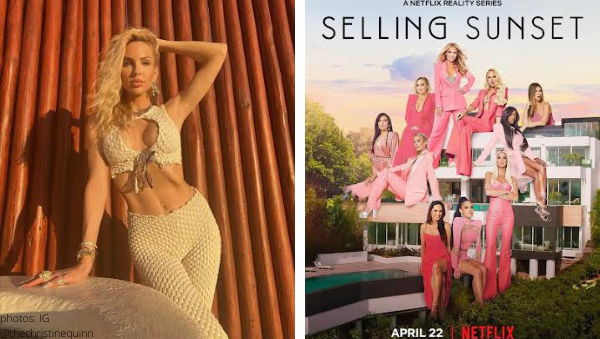 Christine Quinn has moved on from the Oppenheim Group.
The Selling Sunset seasons 1-5 star took to the comments of a Tik Tok video to clarify she was not evicted from the office, and, in fact, she is the one to have cut ties with the agency.
Christine's claim:
In case you missed it, Jason Oppenheim announced, "There's not a place for her at the Oppenheim Group," at the Selling Sunset season 5 reunion prompting a clap back from Christine.
"Of course there's no place for me [at Oppenheim Group]."
"I terminated my contract weeks ago prior to filming."
"I have my own company now lol."
Blonde Ambition:
On April 22nd, Forbes published an article announcing Christine's latest venture.
With the help of her husband, Christian Dumontet, the couple launched RealOpen, a company that "allows anyone, anywhere to purchase or sell a home via crypto, in a time when many brokerages and agents might shy away from the process."
"It's the first company of its kind."
View this post on Instagram
Never say never:
Jason Oppenheim may have "not have a place for" Christine at "the Oppenheim Group," at this moment in time, but he's not ready to write her off just yet.
During the reunion, Jason noted, "Now, in the future, if she takes real estate seriously if I can get an understanding of her perspective on things- there's a lot of reasons where I would consider her having a place at the Oppenheim Group."
Now that Christine is self-employed, do you think Netflix may film RealOpen as a competitor for the Oppenheim Group for a future storyline? Sound off below.
---