CBS To Increase Diversity For Survivor, Love Island, And Big Brother Casting
"The reality TV genre is an area that's especially underrepresented."
Ashley Hoover Baker November 10, 2020 8:15am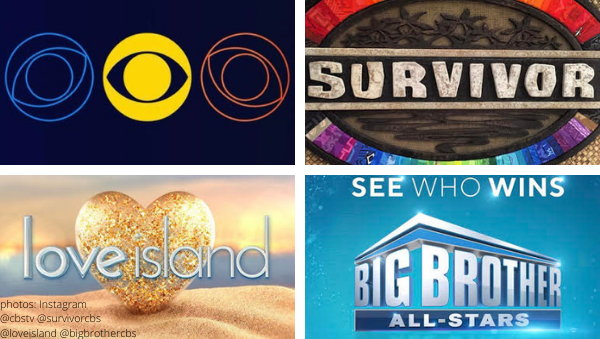 The executives at CBS are committed to providing more diverse casts for the future of their most popular shows.
The plan:
According to reports from TMZ, "Survivor, Big Brother and Love Island — will have casts at least 50 percent Black, Indigenous and People of Color (BIPOC) beginning with the 2021-22 season."
CBS isn't stopping there!
"CBS vows to commit at least 25 percent of its annual unscripted development budget to projects created or co-created by minorities … and set a target of 40 percent BIPOC representation in the writers' rooms next year too."
The suit speaks:
The CEO of CBS, George Cheeks, "The reality TV genre is an area that's especially underrepresented, and needs to be more inclusive across development, casting, production and all phases of storytelling."
He elaborated, "the network's diversity pledge is just the first step in discovering new voices for content, and it goes hand-in-hand with a production partnership with the NAACP [National Association for the Advancement of Colored People] as well."
CBS's reputation for discriminatory practices:
Ramona Gray Amaro, the first black woman cast on Survivor, went on the record explaining how she is also one of the first Black people stereotyped by on the juggernaut reality show.
Popdust describes Big Brother as "undeniably racist." Perhaps the most difficult part of the BB racism to swallow is that the producers work overtime to conceal the issue in editing- which audiences see right through.
Unfortunately, not much is different on the popular dating show, Love Island, especially when it comes to recouping ceremonies. Cosmopolitan did a deep dive on the racism on Love Island UK that's definitely worth a read!
The season 2 Love Island US winners:
In case you missed the best show of the summer, Love Island US, checked all the boxes: bikini clad hotties, ripped hunks and the desire to find love amid the coronavirus pandemic. The best part of the show was falling in love with winners Justine Ndiba and Caleb Corprew as they fell in love with each other.
Legit COUPLE GOALS!
Keep in mind, audiences vote for the winners of Love Island- not producers. The viewers have spoken, and we want more Jaleb!
Which CBS show are you most excited to see with more diverse casting? Sound off in the comments!
---