Former Bravo Producer Carlos King Calls Out Robyn Dixon And RHOP Cast For "Made Up" Storylines
He even alleged some of the RHOP ladies had a meeting before filming to discuss storylines.
Ashley Hoover Baker February 3, 2023 6:22am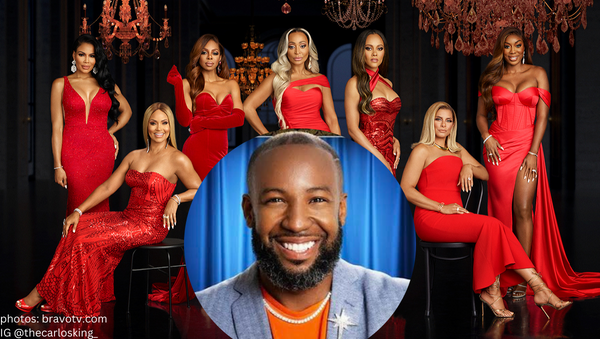 Reality TV Producer, Carlos King, didn't hold back his feelings when it came to the seventh season of the Real Housewives of Potomac … specifically Robyn Dixon.
Reminding his viewers that his "intention is to help reality stars win," Carlos admits he is "pissed" off at how RHOP7 transpired.
"Robyn admitting she hid her story from the world – on the show that pays you – is a slap in the face to everyone involved, including the audience."
"The fact you had the audacity to go on your podcast to reveal this?!"
Carlos continued his rant, "We spent this entire half-assed season with these made-up storylines about Chris Bassett. Yes, I'm gonna say made up because I (allegedly) was told a few of the housewives had a meeting before filming about what the 'storyline' was going to be and that this Chris Bassett stuff was part of that conversation."
"I've always said something is off about this season. Now I know what it is … None of y'all are living your real lives."
Carlos added that the only women who seem to be on RHOP for authentic reasons are Candiace Dillard Bassett, Wendy Osefo, and "Even Mia" [Thornton].
"Your admission, Robyn, has proven the fact that Potomac is nothing but a show about women exposing each other and throwing each other under the bus. It's not about real friendship, real relationships, or your real life."
View this post on Instagram
Do you agree with Carlos about how fake season 7 of RHOP feels? Do you think Robyn's Patreon scandal will get her terminated? Sound off below.
---