Candiace Dillard Bassett Dishes On Mia And Gordon Thornton's Separation
Gordon told the RHOP husbands "I'm leaving [Mia] and I moved out."
Staff October 2, 2023 7:22am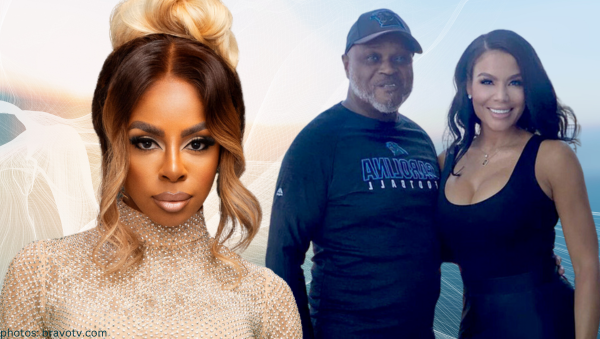 Real Housewives of Potomac star, Candiace Dillard Bassett, spilled the tea regarding what she knows about Mia Thornton and Gordon Thornton's impending divorce.
During an appearance on @RightAnswersOnly, the Drive Back singer revealed that she didn't know about Mia and G's split. "Mia talking about her and G and filing for divorce was news to me."
It was Gordon, not Mia, who told Candiace about his plan to leave the RHOP star.
"I was not aware they were having marital issues until Gordon texted. Then [Gordon] was calling Chris [Bassett] and Eddie [Osefo] and was like, 'Mia – I'm leaving her and I moved out.'"
"This was last month when he called Chris and G was like, 'I wanna give Candiace and Wendy all the tea so they can know what's going on.'"
Candiace joked she "will get involved in a lot of shit," but she doesn't "want that karma on me." After the mess created around Chris Bassett last season, who can blame her?!
"I'm not getting involved in anybody's marriage," declared the Insecure crooner.
Candiace was unsure if Mia was dishing on her marital status as she "is up asses that I don't know well"  deducing "she may have been discussing it with them, but I was not ever privy and I spent time with Mia."
"We never talked about her and G having issues."
Do you have any theories on what went down between Mia and G? Sound off in the comments.
---