Ariana Madix Quoted Taylor Swift Ahead Of Her Theme Night On DWTS
Karma is the breeze in her hair on the weekend!
Staff November 16, 2023 7:02pm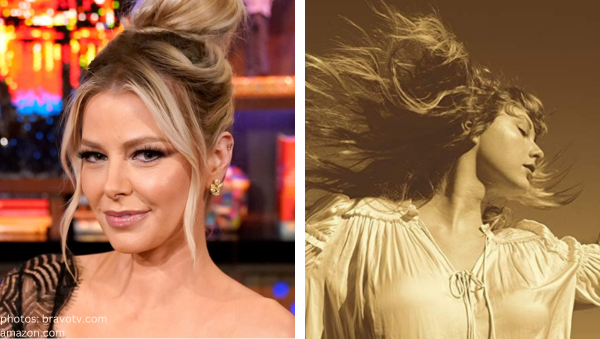 Ariana Madix knows wisdom when she hears it.
During a recent interview on The Talk, the Vanderpump Rules star credited Taylor Swift as she described the intensity of her current day-to-day life.
Between filming for Bravo, Dancing With The Stars, and preparing to open the highly anticipated Something About Her sandwich shop in West Hollywood, the dancing Queen of the Night is busy beyond belief … but in the best way possible.
"She said, 'I get tired, but I don't get tired of it,'" recalled Ariana before excitedly adding, "That is so true."
The show's host/Ariana superfan, Jerry O'Connell, continued, "It's Taylor Swift week" this coming week on DWTS.
It's an "exciting" week for Ariana as "Taylor said she'll be watching."
ICYMI, the pop music phenomenon pre-recorded a segment promoting the upcoming evening dedicated to her discography.
"I believe" that Taylor will watch.
"I think that she will" watch next week's episode.
Jerry asked what Ariana would name her breakup song post-Scandoval and the bartending bombshell revealed that Taylor already wrote her breakup anthem.
"It's called karma."
Jerry's co-host, Amanda Klootz, asked if Ariana would be dancing to Karma for next week's episode, but the VPR star was advised to remain mum.
"I'm not supposed to say, but there's going to be Easter eggs all week in Taylor-esque style."
View this post on Instagram
Which Taylor song do you hope Ariana dances to? Sound off below.
---