Jerry O' Connell Lands Deal With Bravo to Host Late-Night Talk Show
He finally did it y'all!
Genny Glassman July 12, 2018 3:28pm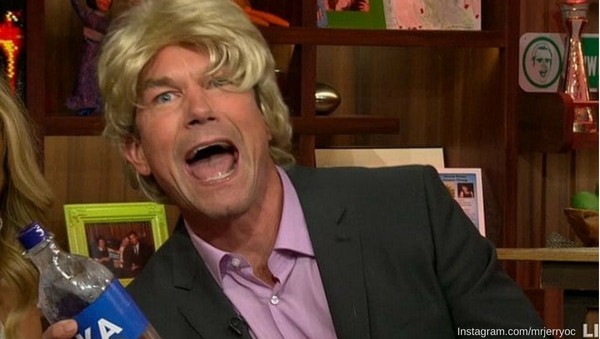 Jerry O'Connell has finally landed the job of his dreams (no, he's not a real housewife). The actor has recently signed a deal to co-produce and host a new late-night talk show called Real Men Watch Bravo. 
O'Connell signed a deal with Andy Cohen, which will premiere this fall. The show will feature a panel of male celebrities to dissect Bravo's "buzziest moments" as well as, pop culture in general.
Deadline even published part of the show's press release, which points towards Jerry's love and devotion to all things Bravo:
"From offering advice to The Real Housewives from every franchise to taking sides on some of the most controversial Bravo feuds, Jerry is truly a walking encyclopedia of Bravo history. Real Men Watch Bravo will offer unprecedented access to the male point of view pertaining to all things Bravo and entertainment. Whether realizing they were a die-hard Vanderpump Rules fan after being introduced to the sizzling series by their girlfriends or learning how to cook the perfect filet from binging Top Chef episodes for hours, these men are unapologetic Bravoholics and hope to encourage others to step out of the shadows and admit what some have known all along…Real Men Watch Bravo."
The 44-year-old has been vying for a hosting job for years. Last year, O' Connell lost out to Ryan Seacrest for a co-hosting position on the then Live! With Kelly and this past spring O' Connell even stepped in for two weeks as the guest host on The Wendy Williams Show.
Jerry has also let it slip in the past that he's begged his wife Rebecca Romijn to allow them to go on the Beverly Hills franchise of RH for years, but that she's always refused.
Well, it looks like sometimes dreams do really come true! My only question is: do we really need another network with two male late-night hosts?
Would you watch Jerry's talk show? Let us know in the comments!
---