Ariana Madix Defends Scheana Shay For Posing In A Photo With Tom Sandoval
"She was just doing something nice."
Staff July 22, 2023 7:22am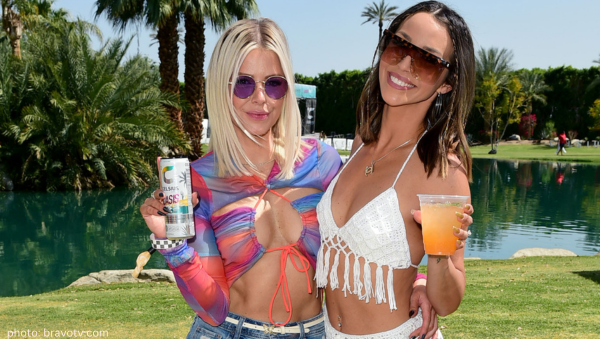 Vanderpump Rules babes stick together.
Ariana Madix took to social media to defend her bestie, Scheana Shay, after she was trolled by the VanderVerse for posing for a picture with her cheating ex, Tom Sandoval.
"Scheana is an amazing friend who took a photo with a fan for their birthday. There's been so many mean comments towards her for it and she was just doing something nice."
"We always try to stop for photos and when the whole cast is present, it's common to be in the photo regardless of what is going on between any of us at the time."
View this post on Instagram

ICYMI, Scheana got major backlash from Bravoholics for taking a pic with a fan who bumped  into the cast while on a trip in Lake Tahoe for Lisa Vanderpump's opening party for her newest restaurant, Wolf.
Scheana began, "I don't know why I feel the need to defend taking a photo with my hand like this …" (gestures to her closed hand, but not a fist … due to her long nails, iykyk!) "… in the back of someone."
Scheana made it clear to her followers, "We're in a group. We're all here. We hopped in a photo. You know what? I happened to be standing where I was standing" … and that was next to Sandoval.
"We take photos with strangers every fucking day," noted Scheana. "That's how you take a photo."
She jokingly added, "I stand like that, smile, tilt my head to my good side."
Do you think Scheana will stop getting trolled now that Ariana spoke on her behalf? Drop your opinion in the comments.
---