Former RHOA Kids Brielle and Ariana Biermann Don't Believe Their Family Home Will Be Foreclosed
They've even asked their mom about all the news reports.
Ashley Hoover Baker February 23, 2023 12:06pm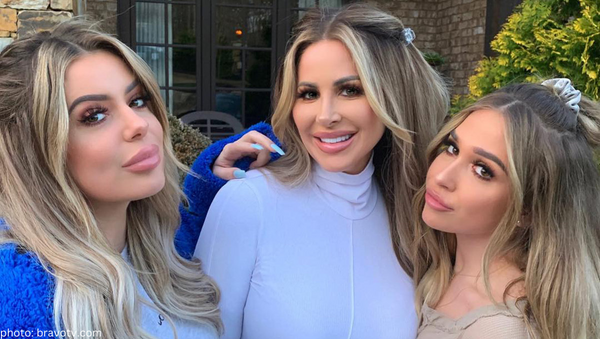 Like their mom, the Biermann girls claim this is all a misunderstanding.
Brielle and Ariana claimed they aren't concerned about losing the house reinforcing that all of the family's belongings are still here. The girls believed their mom when she told them the house was already saved. Kim "hasn't said anything to them about an upcoming auction, though they admit they've asked Kim about all the news reports."
The countdown til March 7th is on! Like their mom, the Biermann girls teased, "stay tuned" to TMZ. Never miss a moment to self-promote … even when it's messy.
ICYMI:
The Don't Be Tardy crooner believes the upcoming foreclosure of her Georgia home is "a misunderstanding," according to a source from People.
It appears Kim and Kroy "defaulted on a $1.65 million loan they took out on the property in October 2012, according to a notice shared last week by Fulton County."
"Truist Bank plans to auction off the property on March 7 in front of the Fulton County Courthouse."
A source close to the mother of six noted Kim "is unconcerned with the news."
"She is telling everyone this is a misunderstanding and is being sorted out" before adding, "She's not moving."
The Alpharetta estate spans 17,000 square feet and includes 7 bedrooms and 11.5 bathrooms and rests along the 18th hole of the Manor Golf & Country Club.
What do you think is happening with the alleged foreclosure? Drop your theory in the comments.
---