Kim Zolciak-Biermann's Daughter's Body Image Issues
Seventeen year old Ariana has lost 30 pounds after being fat shamed.
Ashley Hoover Baker February 18, 2019 11:16am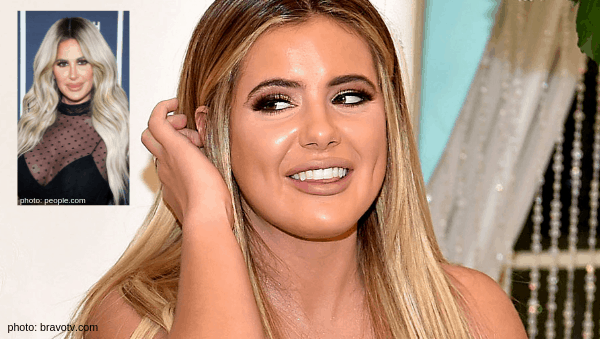 I can't imagine how hard it must be to be a teenager with Kim Zolciak-Biermann as a mother. That struggle is real for seventeen year old, Ariana Biermann, who has been vocal about her body image issues.
The daughter of the Don't Be Tardy For The Party star consoled her daughter after Ariana sobbed about her figure. The teen compares her body to her friends, according to the former housewife on The Real Housewives of Atlanta. The mother of six reinforces what beauty truly is to the her teen daughter, "I do believe that beauty shines from, truly, within. We focus on that kind of thing."
I'm not sure how well this lesson on loving yourself worked for Ariana. Kim told Entertainment Tonight, "Ariana, now, she's lost, like, 30 lbs. She works out at the gym every day. She's itty-bitty tiny. She's really kind of come into her own."
View this post on Instagram
Ariana couldn't help but compare her body to her mom's body when she pointed to her mom's slender physique. "This is [a size 8]! Your stomach is like, a size 4." Kim said she's honest with her kids regarding the cosmetic work she's had. In 2015, Kim got a tummy tuck after giving birth to her twins Kaia and Kane (now 4 years old) as well as a breast reduction. Kim attempted to comfort Ariana by reminding her, "I paid for a stomach!"
This is where my mind is on this topic. Kids look like their parents. If your parent goes through multiple invasive surgeries to modify their physical appearance, the kid would think their looks are in need of altering as well. But that's just me…
Do you think that Kim's love of going under the knife has negatively affected Ariana's sense of what beauty is? Tell me your thoughts in the comment section!
---