Kim Zolciak Biermann's 'Don't Be Tardy' Cancelled After 8 Seasons
UPDATE from Kim Z: "Stop with the cancelled sh*t!"
Ashley Hoover Baker May 7, 2021 8:58am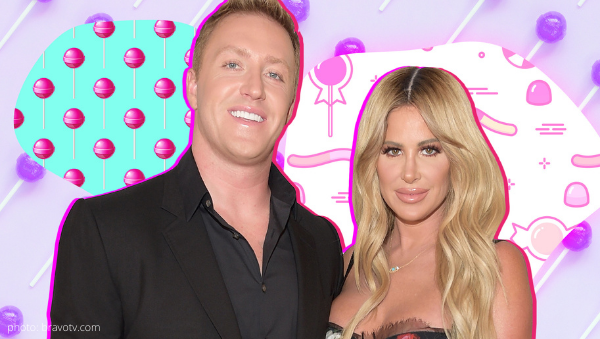 __________________________________________________________
Update: 5/9/21 @12:06 
Kim Z. claps b:ack at being 'cancelled':
After the news of Don't Be Tardy being 'cancelled' flooded the intenet, Kim Zolciak-Biermann took to Twitter to share her distain for the key-word of the headlines.
Stop with the cancelled shit! https://t.co/OrLiQKHFlm

— Kim ZolciakBiermann (@Kimzolciak) May 7, 2021
Clearly, being 'cancelled' was not the look Kim was going for.
In an attempt to regain control of the narrative,  Kim and her husband, Kroy Biermann, gave a statement to TMZ.
"You will see the Biermann family on [your] TV screens again very soon. Grab yourself a glass of wine and stay tuned."
_________________________________________________________
Original post 5/7/21 @8:58
Don't worry about being 'Tardy For The Party'… THE PARTY HAS BEEN CANCELLED!
After an eight-season run on Bravo, Kim Zolciak-Biermann's show 'Don't Be Tardy' has been officially nixed from the network's line up.
The deets:
Production spilled the tea to TMZ, "We're told the network decided not to move forward with another season of 'Tardy' because Bravo felt the show had simply run its course after 8 years documenting the famous fam."
The legacy:
The first spin off of the Real Housewives of Atlanta followed the day to day lives of Kim, husband, former NFL star Kroy Biermann and their blended family.
The couple is parents to Kroy Jr., Kash, Kane and Kaia. Kroy adopted Kim's daughters Brielle Biermann and Ariana Biermann that she had from previous relationships.
Bravoholics react:
From my non-scientific research, it appears that fans are *overall* pretty glad the long-running show is ending.
Let's start with a positive. "hahaha i loved this show so im sad [sic]" was posted to Instagram.
Commentary from the masses asked questions like "I always wondered who watched this show" and shared their confusion, "I don't get how it was still going up to this point lmao."
Will you miss Don't Be Tardy? Sound off in the comments!
---