Don't Be Tardy: Brielle Biermann Is Single Again
This was her second chance trying to make it work with Slade Osborne.
Ashley Hoover Baker February 22, 2019 4:46pm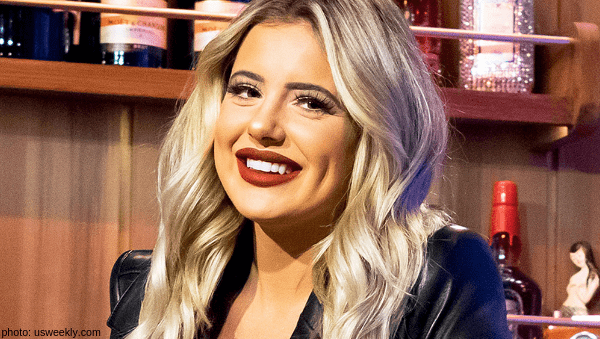 The Don't Be Tardy star's daughter, Brielle Biermann, has split from boyfriend Slade Osborne. This was the young couple's second attempt at making their romance last.
Brielle broke it down for Page Six. She clarified, "Um, I'm single. So, there's that … We definitely tried it out [again]," Brielle said of her ex, "and you'll see how that plays out on 'Don't Be Tardy'…"
Last fall, Brielle and Slade were caught canoodling in Miami, after her split from Michael Kopech. Brielle has admitted to dating friends in the past, which she called "awkward."
When Page Six asked the 21 year old about using apps to find dates, Brielle shut it down. "Oh, absolutely not. Those are weird." Speaking of weird, her mom, Kim Zolciak Biermann bragged, "She has more people in her DMs, it's almost like, insane."
Click here to find out what Kim Z.'s oldest child said when asked about a possible reconnection with former flame, Michael Kopech.
Do you think Brielle should start shopping through her DMs for a new man or take some time for herself? Sound off in the comments!
---