Andy Cohen Slams Robyn Dixon For Withholding Juan Dixon's Affair From The Show
... and proceeding to charge fans for the tea.
Staff November 4, 2023 1:26pm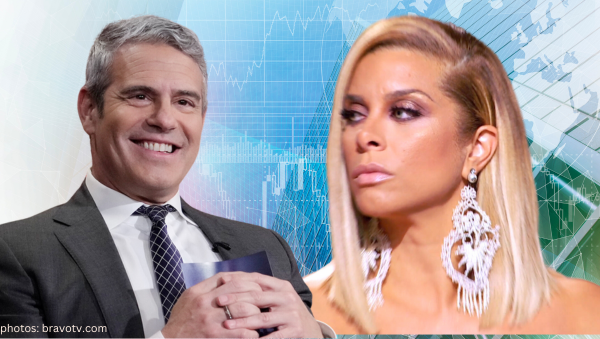 The BravoCon 2023 day 2 audience understood the assignment during the Ask Andy panel.
A Canadian Bravoholic asked the million dollar question to Bravo TV's daddy … How do you respond to your talent using their lives to promote their personal businesses rather than air their dirty laundry on the show?
In case you didn't read between the lines, the question was about Real Housewives of Potomac's Robyn Dixon withholding her marital issues with Juan Dixon from RHOP and saving it for her Patreon page (which is behind a paywall.)
After calling Robyn out (in pig latin), And continued to spill that "It never works out" for the 'talent' who hold back from the cameras.
"It kind of takes care of itself because the fan reaction is so bad, it lands with such a thud."
"There are penalties in place" for Bravolebrities who don't reveal their truths for the network that pays their bills.
"It's a great thing in that everyone is so interested in whats going on on the show," continued Andy even though he's not a fan of spoilers.
"I hate it when things get spoiled. I hate it when people are like, 'Potomac was here, things got really heated."
"Let it play out on the show."
View this post on Instagram
What do you think about Andy's take? Sound off below.
---