Andy Cohen Is In Secret Talks With Lori Loughlin To Join RHOBH Cast
Bravo's daddy is willing to secure a spot for the former "Full House" star when she's out of prison.
Ashley Hoover Baker June 8, 2020 5:46am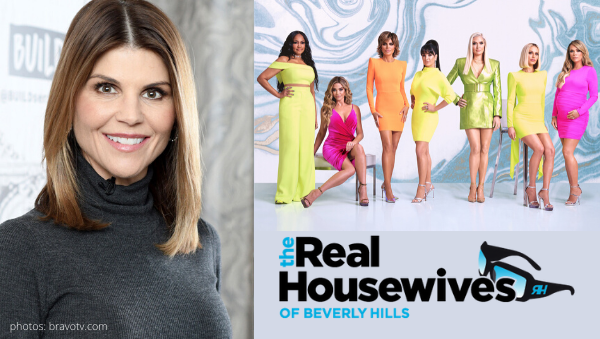 Andy Cohen is reportedly in secret talks with former Full House and Fuller House star, Lori Loughlin, to join the Real Housewives of Beverly Hills cast after she finishes her time in prison for the college admissions scandal.
In case you missed it:
'Aunt Becky' was busted for bribery to secure a spot for her undeserving daughters at the University of Southern California. After over a year, Lori recently pled guilty to charges of wire fraud and mail fraud after scaming Olivia Jade and Isabella's way into college.
What's on the table for Lori, post-prison:
According to Hollywood News Daily, "Andy Cohen has been making some pretty incredible offers to Lori Loughlin in hopes of convincing the fallen 'Full House' actress to join the cast of the hit Bravo reality series 'Real Housewives of Beverly Hills' soon."
"Lori has everything that makes a good housewife: beauty, fame, celebrity friends, and scandal," a so-called source told Life & Style according to Hollywood News Daily. "The alleged informant also reveals that Loughlin is well aware that her job choices will be limited following if not non-existent following the college scandal and prison term."
US Blasting News added, "she will not have the luxury of being too picky about how she makes her living." The publication continued, "Loughlin has lost a lot in the past couple of years and things will not be easy for her anytime soon as far as her acting career goes. So it is not hard to believe that Lori's only career choice in the near future could lie with reality television."
The current RHOBH cast:
The RHOBH season 10 full-time-cast is currently made up of seven women, while 4 of them have/had careers in acting. (Yes, that was Kyle Richards shade.) Other actresses turned Real Housewives of Beverly Hills diamond holders are Denise Richards, Garcelle Beauvais, and Lisa Rinna.
All of these women have had there share of media scandals- but a fair warning to Lori: prison has nothing on Lisa Rinna.
Don't want to miss any RHOBH drama?
Stay up-to-date with all things Real Housewives, Vanderpump Rules, Southern Charm and more by subscribing to the On This Day Entertainment podcast. Here is a recent RHOBH recap and breakdown with Justine and Geneva from the Escape To Reality podcast, in case you'd like to listen!
Would you like to see Lori join the cast of RHOBH? Drop your opinions off in the comments!
---