90 Day Fiance's Colt Johnson And Girlfriend Jess Caroline Call It Quits
Ashley Hoover Baker July 27, 2020 8:48am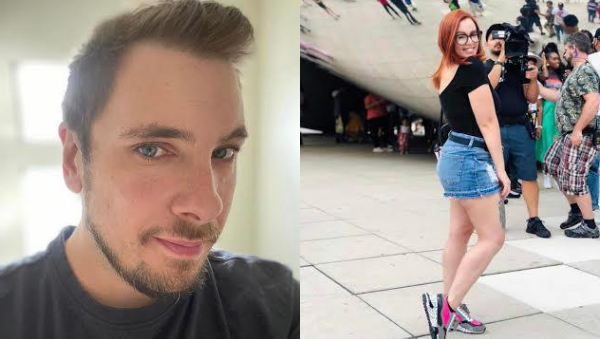 90 Day Fiance: Happily Ever After star, Colt Johnson, and his girlfriend, Jess Caroline, call it quits. Not only have the couple unfollowed each other on social media, but Jess is already seeing someone new. Are you ready to learn who Jess' new man is???
Jess' new man:
Jess is dating singer/producer Brian Hanvey.
Not ringing a bell?
Brian is Coltee's ex-wife, Larissa Dos Santos Lima's friend! If you follow the self-proclaimed 'queen' on Instagram, Brian was often seen boating with Larissa, her on-again-off-again boyfriend Eric Nichols, and her maybe/maybe not BFF Carmen.
Oh, and Brian also joined Larissa at her 2019 divorce party at a gentleman's club in Las Vegas. I'm Vegas based, so I decided to journey to both divorce parties. Here is a portion of the article I wrote summarizing my nights out, "Once she [Larissa] finished chatting up every person, she made her way inside the club with Eric, Carmen, and a scummy Jesus looking guy."
Brian was the 'scummy Jesus looking guy.'
That's not all!
Larissa (and Ericee) even starred in Brian's music video for If I Scream In My Sleep. You've got to see this for yourself. (Prepare to cringe…)
Need more 90DF in your life?
Check out the Pink Shade with Erin Martin podcast for hilarious weekly recaps. Here is the most recent episode!
Do you think Jess ever had feelings for Coltee? Sound off in the comments!
---