Whitney Rose Responds To RHOSLC's Mary Cosby Saying She "Looks Cheap"
Mary is "is such a bitch."
Staff October 6, 2023 12:10pm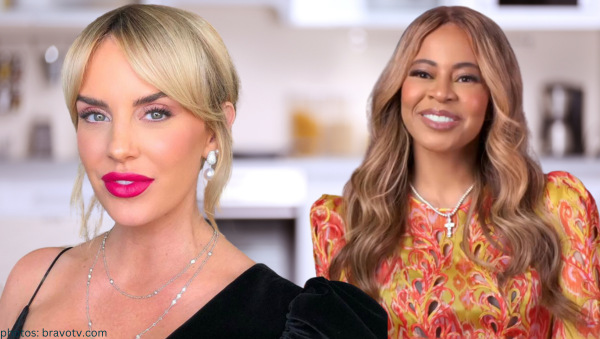 Real Housewives of Salt Lake City star, Whitney Rose, made it clear her relationship with her co-star, Mary Cosby, is still not in a good place.
Whitney commented on a screenshot of a RHOSLC episode of Mary watching Whitney socialize with Angie Katsanevas.
In the photo, the church leader provided shady AF commentary regarding Whit's fit.
"I don't know about Whitney," Mary began before adding, "Whitney looks cheap."
Whitney took to the comment section to speak her mind.
Mary "is such a bitch."
Mary really doesn't like Whitney. 💀 #RHOSLC pic.twitter.com/VNX7h4tLCM

— Chadwick (@ohchadwick) October 4, 2023
Do you think Whitney deserves Mary reading her 'like scripture' week after week? Drop your opinion below.
---