Former VPR Stars Stassi Schroeder And Beau Clark Are Married
The soon-to-be-parents got married on their planned day, just not in Italy.
Ashley Hoover Baker October 7, 2020 10:40am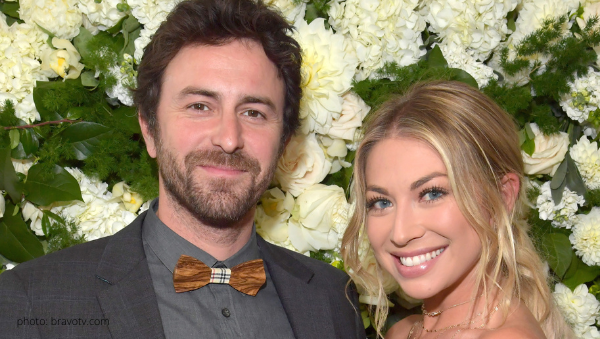 Congratulations to Mrs. and Mrs. Clark!
The announcement:
Stassi Schroeder and Beau Clark tied the knot! The former Vanderpump Rules OG made her marriage Insta official writing, "Today would've been our wedding day. We went and did it anyway. ❤️ -Married sept 2020 -Hopefully Italian dream wedding oct 2021. I am so proud to be your wife @thegoodthebadthebogie."
Can we talk about Stassi's caption?
She wrote 'today' would have been our wedding day. This was posted on 10/7/2020. Then, it says 'Married sept 2020.' FYI, the pre-covid wedding date set was in October, so maybe Stassi has pregnancy brain and wrote 'sept' instead of October?!?!
Covid didn't stop The Clarks:
Like most of humanity, 2020 hasn't gone according to plan. For Stassi and Beau, that means their dream wedding in Italy couldn't be executed as planned due to covid 19. Stassi ended her wedding announcement IG post adding, "Hopefully Italian dream wedding oct 2021."
Bravolebrity, fan, and cynic reactions:
Tom Schwartz wrote, "Only 1 wedding : old & busted 2 weddings: NEW HOTNESS." (Can someone please explain what that means?!?!)
Recently fired Real Housewives of Beverly Hills' Teddi Mellencamp posted, "💕🙌🏼." Could that post BE anymore boring?! (I hope you read that in Chandler Bing's voice…)
Not everyone was visiting the comments to extend their warm wishes.
Stassi and Beau skeptics posted, "I can't be happy for racists 🤷🏻‍♀️" and "How do we get rid of them ?"
Would you be here for a 'Newlyweds: Nick and Jessica' type spin off with Stassi and Beau? Sound off in the comments!
---