VPR's Raquel Leviss Clears Up Rumor That She Kissed Tom Schwartz As A Cover Up For Affair With Tom Sandoval
"No, that's not true."
Ashley Hoover Baker March 22, 2023 4:16pm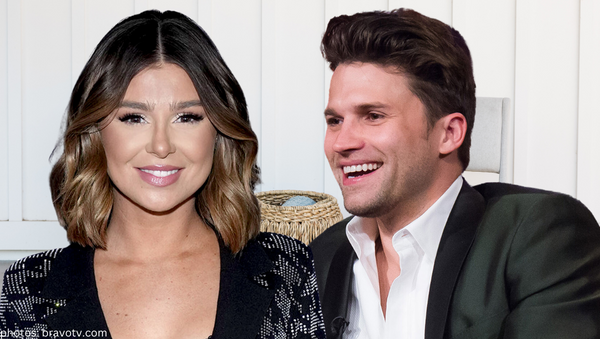 Vanderpump Rules star, Raquel Leviss, clarified the rumor that she used Tom Schwartz as a decoy for her affair with Tom Sandoval behind Ariana Madix's back.
When asked if the kiss Bravoholics saw on the VPR10 midseason trailer was a red herring for the 'Scandoval,' she stated that she was thirsty for Schwartzie at one point in time and that their kiss was not a deflection for the affair she was having with her friend's boyfriend.
"No, that's not true."
Raquel (legal name Rachel) claimed that she "genuinely had an interest in Tom Schwartz and there was a genuine curiosity there."
"It wasn't a cover-up."
Here's the midseason trailer in case you missed it. Be prepared to watch it at least a dozen times.
It is unclear at this point if the kiss we saw in the preview is the same kiss Schwartz felt forced into by his TomTom and Schwartz & Sandy's partner.
At the VPR season 10 premiere party, Schwartz told  ET Canada how his kiss with Raquel transpired.
"Oh my God. [Sandoval] made me do it. I didn't want to do it. He's like, 'If you don't do it, you're a wussy… He steamrolled me." 
In a comment now that feels even creepier than his mustache, Sandoval had a good time playing perverted puppet master with his best friend and side piece. "I was stoked [about their on-camera kiss]. I thought it was fun."
"They went behind this little greenery wall and I went and cracked two beers and handed it to them."
Do you believe Raquel was into Schwartz before she started sleeping with Sandoval? Sound off in the comments?
---