TWITCH's Wife Said Police Considered Listing Him As "Critical Missing Persons" Before He Was Found Dead
Allison Holker stressed how out of character tWitch's disappearance was to police.
Ashley Hoover Baker December 15, 2022 6:22am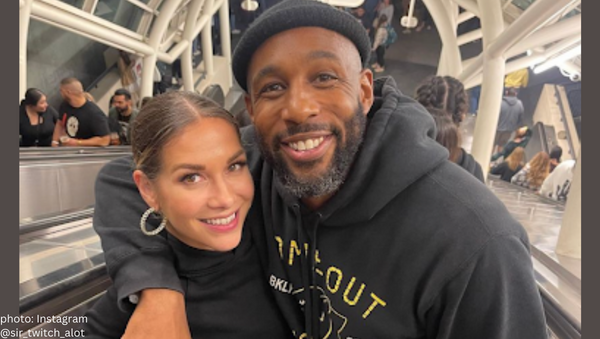 As friends and family members continue to mourn the loss of DJ Stephen "tWitch" Boss, reports of his wife, Allison Holker, desperately reaching out to LAPD have surfaced.
According to reports from TMZ, tWitch stopped all communication with his wife without warning.
Allison told officials the dancer/DJ just simply left their house without an argument or fight and wouldn't answer any of her calls. She knew something was terribly wrong, as this was very out of character for her husband.
"Our law enforcement sources say they then accompanied Allison back to the family's home, doing a brief check around the property for any video or clues as to where he'd gone."
After Allison was so adamant on how odd tWitch's behavior was, officers "considered listing him as a 'critical missing persons' case."
Tragically, a 911 call came in shortly after Allison's missing person report was filed saying tWitch's body had been discovered at a motel less than a mile from his home. 
Staffers at the motel said Stephen checked in Monday morning with a small bag booking only a single night. tWitch's body was discovered Tuesday after he failed to check out on time.

tWitch was found dead by suicide by a self-inflicted gunshot.
If you or someone you know is struggling with mental health, help is available. Call or text 988 or chat 988lifeline.org.
---