Tom Sandoval Claims Wishing Rachel Leviss A Happy Birthday Was "Not Calculated"
The karaoke enthusiast promised, "I'm not a schemer like that."
Staff October 17, 2023 12:55pm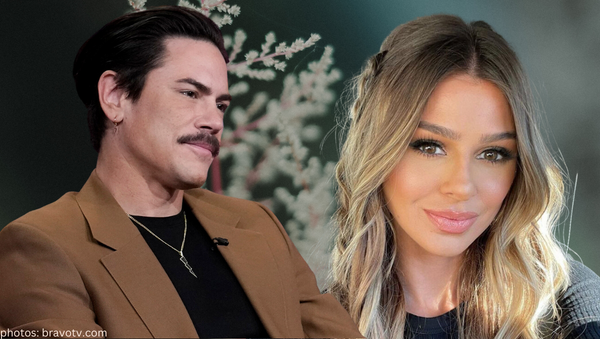 Vanderpump Rules villain, Tom Sandoval, went on the record to assure Bravoholics he was not being "calculated" when he wished his former paramour, Rachel Leviss, a happy birthday on social media.
"I'm not a very like – I don't – wishing Rachel a happy birthday was not calculated," spilled Sandoval to Heavy.com.
"I'm not a schemer like that. I don't do that," promised the serial cheater.
"I do like when it comes to like surprise parties and things like that, but, like, that's not the way I choose to spend my time."
"Like, I like to live in the moment with people and experience awesome times and bond and fucking hug, and like, love."
Seven months after news of Scandoval was revealed, Tom claimed he still carries a torch for his former fling. I "fucking miss her."
Never forget, in addition to wishing the former beauty pageant contestant a happy birthday, Sandoval publicly friendzoned Rachel.
ICYMI, Rachel held an online auction to raise money for charity by selling her lightning bolt necklace and TomTom hoodie raising a shocking amount for the National Alliance of Mental Health.
View this post on Instagram
What's your opinion of Sandoval saying he's "not calculated?"
---