Todrick Hall Has "No Desire To Prove Myself" After Celebrity Big Brother Drama
"I am a human being, a real one…I'm not always nice, not always kind nor have I ever claimed to be."
Ashley Hoover Baker March 14, 2022 10:37am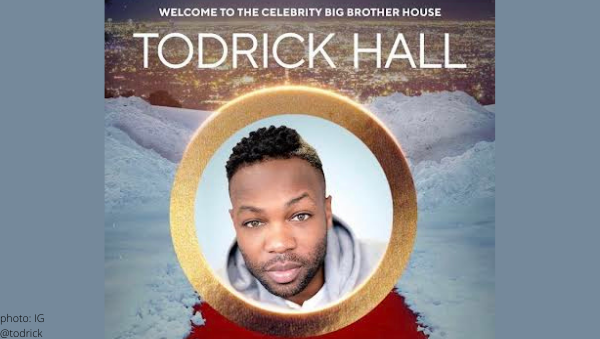 Todrick Hall is not apologizing for his controversial performance on the third season of Celebrity Big Brother.
Rumors:
Hey Siri. Play 'Rumors' by Lindsay Lohan. 
After confessing this has been the hardest time in his life, Todrick clarified rumors that he was dodging the media. 
"I haven't avoided press because I'm afraid to comment on my experience on big brother, but more to protect myself and my mental health to make sure I could actually get my show on stage and fulfill my obligations to my fans and my PAID employees."
Not sorry he's not sorry:
"I have no desire to prove myself to people who were never rooting for me to begin with, but I do want to say to my fans that I will be commenting on my experience once the show is open, because I feel you deserve it."
"I am a human being, a real one…I'm not always nice, not always kind nor have I ever claimed to be. I'm very flawed, I'm a work in progress, but that's the beauty of being human. I have made a ton of mistakes in my life and I will continue to make mistakes, some publicly and some privately."
Sending thanks:
To Todrick's fans that still support him, the recurring judge on RuPaul's Drag Race shared his appreciation to his social media page just before his touring production kicked off.
"I thank YOU, each and everyone of you who has stood beside me through those mistakes. Those of you who loved and supported me even when it wasn't easy. Your loyalty to me and my team has been incredible and tonight I'm going to be showering you with every bit of love I have because without you all, I wouldn't be living out my truth on stage representing my community the way you've allowed me to."
"I will address things in my own way and in my own time, until then thanks for the love, the kind words, the direct messages, it's really meant so much to me. I love you I love you I love you all and I can't wait to see you and meet you all on tour. Enjoy 😉"
View this post on Instagram
Do you think Todrick should apologize for the personal attacks against his housemates on CBB3? Sound off in the comments!
---