Madonna Was Photographed Getting Cozy With Summer House's Boxing Coach, Josh Popper
All roads lead to Bravo.
Ashley Hoover Baker March 1, 2023 12:22pm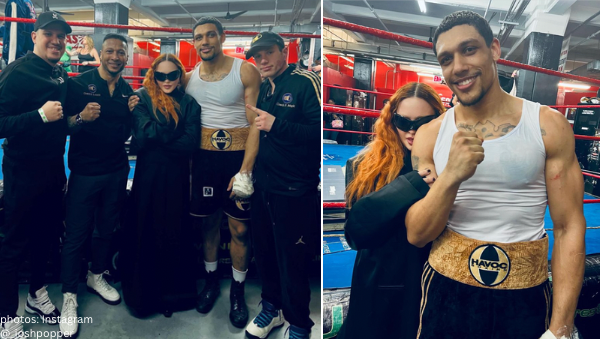 Boy toy:
Pop music icon, Madonna, sparked rumors of a relationship with NYC boxing coach, Josh Popper, after a photo of the Material Girl cozied up to his bulging bicep circulated on social media.
If the ripped 29-year-old looks familiar, it's because he appeared on an episode of Summer House … proving yet again, all roads lead to Bravo.
In a series of photos posted on Feb. 12, 2023, Josh pulled a trenchcoat-clad Madonna into his body and a photo of what appears to be an open-mouth kiss from the Evita actress onto Josh's arm as he made a fist for the camera.
On Monday night's Summer House, Josh was introduced as the boxing coach/love interest of new cast member Samantha Feher, who later realized they are not a compatible pair.
View this post on Instagram
When Madonna finishes 'The Celebrations World Tour,' do you think she would give reality tv a go? Sound off in the comments.
---