Snooki Polizzi Films Jersey Shore After Claiming She Was Retiring
Guess which other OG cast mate Snooks was filming with?
Ashley Hoover Baker March 2, 2021 4:19pm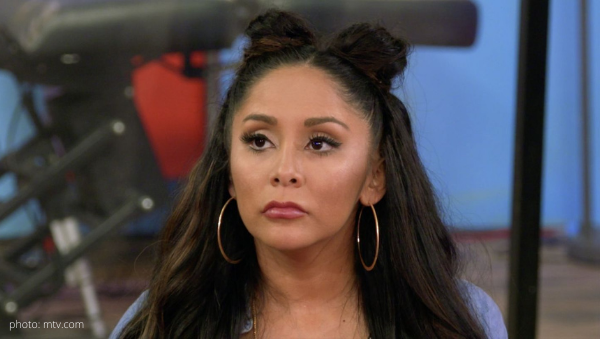 Snooki will 'beat the beat back' once again….
Waaaaaaay back in December of 2019, Nicole 'Snooki' Polizzi claimed that she "can't do it anymore" when discussing her future on MTV's Jersey Shore.
A change of heart:
Fast forward to March of 2021- TMZ spotted Snooki filming with Angelina Pivarnik Lucco Cucina + Bar in New Jersey.
The 'mawma' of three and Angelina were seated next to a producer wearing a mask at the table next to the OG cast members.  TMZ was "told the restaurant was fully lit (for TV, not a party) as cameras rolled on their convo."
View this post on Instagram
Not the pairing I was expecting. In case you missed the bridesmaids speech debacle…
Want to stay up-to-date on all things MTV reality and beyond?
Check out the Spill It Sister podcast for hilarious recaps and the latest news and gossip. Here is Ally and Leah's latest episode breaking down The Challenge.
Did you think 'Snooks' was really finished with Jersey Shore? Sound off in the comments!
---