Fans Defend Ariana Madix And Katie Maloney After Spencer Pratt Accuses Them Of A "Merch Grab"
"Smart business women if it was..."
Staff September 26, 2023 1:13pm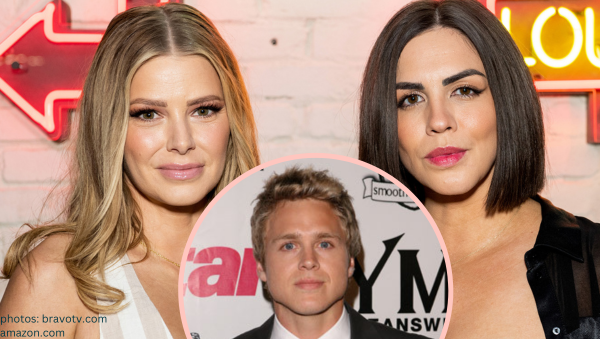 Spencer Pratt entered the chat … and fans of Ariana Madix and Katie Maloney aren't having it.
The Hills alum took to X to share his thoughts on the Vanderpump Rules stars sandwich shop, Something About Her.
According to Spencer, Ariana and Katie's entire SAH operation "was a front for a merch grab."
Was a front for a merch grab https://t.co/NWwdmdXL5k

— Spencer Pratt (@spencerpratt) September 25, 2023
The VanderVerse showed up to support the SAH co-owners.
They have to redo it because of a code violation!
Or they didn't approve the permit and had to tear down the outside. I don't think it's a big conspiracy.
It's because of code violations from ordinance changes and the front doesn't look like that anymore.

Spencer don't you have bills to pay????

they had to redo the outside .they are still planning on opening according to Ariana who recently talked about it on Scheanas podcast
Smart business women if it was all for a merch grab.
Do you think Ariana and Katie used SAH as a "merch grab" to monetize Scandoval? Sound off below.
---