Nema Vand Is Angry After Filming Shahs Of Sunset Reunion
"There were things that were said in this reunion that can never be taken back."
Ashley Hoover Baker June 19, 2020 9:36am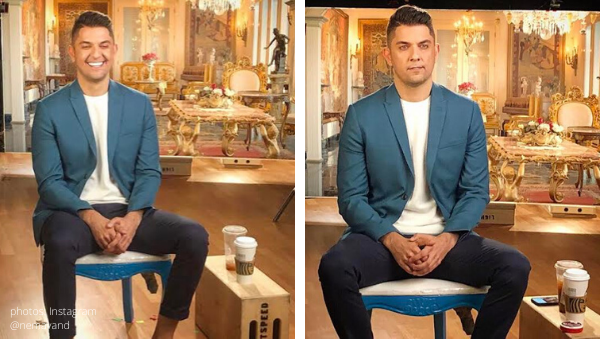 There is more drama coming our way from Shahs of Sunset.
Nema Vand took to Instagram stories to give a sneak peak into the cast's Zoom reunion.
Pre-filming mood:
The beginning of the story featured a suit-clad Nema giving an update on his home-studio before filming the finale. He even showed his view of the computer screen featuring other main cast members as they prepared to film.
Post-filming mood:
After the reunion taping wrapped, Nema returned to his IG story to tease what happened. I think it's safe to say, it didn't go well.
"I don't think I've ever been this f**king angry or pissed off in my entire life after filming an episode, a clip, a segment for Bravo ever. There were things that were said during this reunion that can never be taken back. I don't care how many years with the network I am in, there are just things you can not come back from. You know who you are, and you will see it very, very soon."
Watch for yourself!
Need more Shahs in your life while we wait for the reunion?
I feel you! I interviewed Ali Ashouri on the On This Day Entertainment podcast right after the 'you had  abortions' episode aired. There were several things revealed on this episode that you can't hear anywhere else! In case you would like to listen…
Do you have any idea as to what Nema was referencing in the video? Drop you predictions off in the comments!
---