Chrishell Stause Spills On New Selling Sunset Stars Emma Hernan And Vanessa Villela
Their dynamic "stirs the pot a little bit."
Ashley Hoover Baker July 1, 2021 2:02pm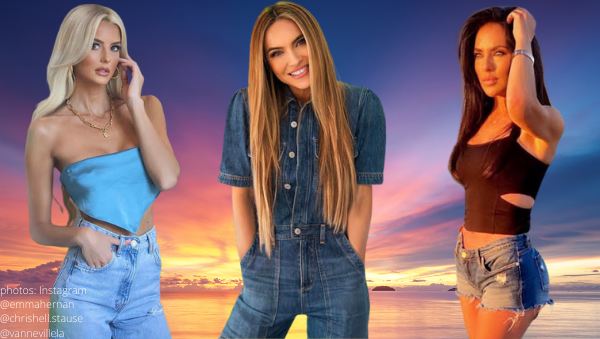 Selling Sunset's Chrishell Stause is 'sold' on new cast members Emma Hernan and Vanessa Villela, but that's not the case for everyone at the Oppenheim Group.
Chrishell's take on the newbies:
The bombshell real estate agent dished to US Weekly, "They [Emma and Vanessa] are really great."
The former Mrs. Justin Hartley detailed that the new cast members are in "different stages in their real estate [careers] and obviously, it definitely stirs the pot a little bit. But I will say they're really lovely."
The welcome wagon:
Reminding us why she's loved by so many, Chrishell took the new gals under her wing.
"I felt like it was my duty. It was one of those things where I felt like, 'Ok, let me help pass the baton. And what can I do to help maybe help you navigate this situation?' Because it is crazy."
"Even if we weren't filming a show, it's a tough, competitive market. Then, of course, you add the show to it, and it just kind of amplifies everything. So I definitely felt a little bit that it was my duty to kind of help them navigate a little."
Haters gonna hate:
Chrishell teased that the rest of the agents don't have the same opinion of Emma and Vanessa.
"You never know what people's reactions are going to be, but I've really enjoyed working with them. It's 'Selling Sunset,' so I can't say that's been the case with everyone, or we wouldn't have a show."
Who do you think is going to clash with Emma and Vanessa? Sound off in the comments!
---