RuPaul Scheduled To Host Saturday Night Live
Is anyone else disappointed Ru won't also be the musical guest?
Ashley Hoover Baker January 21, 2020 3:35pm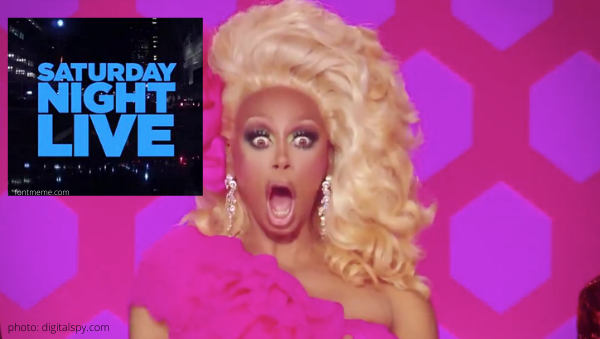 Can I get an amen? RuPaul is FINALLY scheduled to host Saturday Night Live! The RuPaul's Drag Race host will sashay her way into New York City's Rockefeller Center to host SNL for the first time on Saturday, February 8th.
According to Entertainment Weekly, "NBC announced Tuesday that the Emmy-winning RPDR icon, recording artist, actor, and drag superstar will front the episode, with Justin Bieber as musical guest." Was anyone else hoping Mama Ru was going to also be the musical guest? I'd love to see 'Charisma, Uniqueness, Nerve and Talent' and 'Kitty Girl' performed live in  "Studio 8H," hunty!
‼️💥‼️💥‼️ pic.twitter.com/0ooDrOCrVh

— Saturday Night Live – SNL (@nbcsnl) January 21, 2020
Though this is RuPaul's debut hosting gig, the 59-year-old appeared in a sketch way back in 1993 in an episode hosted by basketball star, Charles Barkley.
Have you heard about all of the upcoming projects in the Ru-niverse in 2020? "You never know where that next big idea is coming from," RuPaul recently told Entertainment Weekly. "You have to be willing to look for it and leave space and room in your consciousness for it to have a seat."
Speaking of the myriad of RuPaul projects, have you watched AJ and the Queen? I binged Netflix's 10-episode scripted dramedy in two days, it's that good! I did a bonus episode of my podcast, On This Day Entertainment, with Logo's red carpet correspondent, Adam Salandra, who interviewed RuPaul and her girls at the AJ and the Queen premiere. In case you want to hear the red carpet tea spilled, here ya go!
Do you think Ru will host and perform in costume as a man, in drag, or a combination of both? Drop your predictions off in the comments!
---