Happy Ru Year: Start Planning Your 2020 With RuPaul's Drag Race
From RPDR spin offs to new content, Ru's got you!
Ashley Hoover Baker January 6, 2020 12:17pm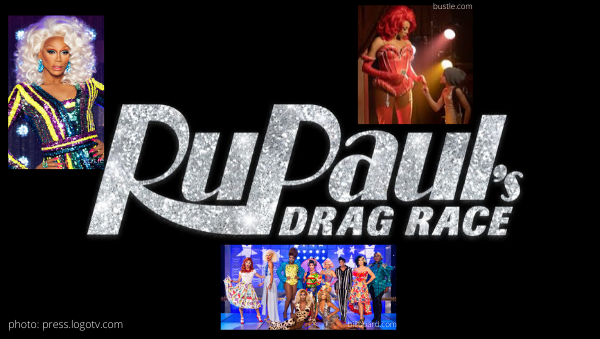 Happy Ru Year! Start planning your 2020 around RuPaul's Drag Race's amazing programming. From the original RPDR franchise to spin offs and new content, Ru's got you!
AJ and The Queen– Premiers January 10, 2020 on Netflix 
RuPaul makes her Netflix Original debut as Ruby Red, a larger-than-life drag queen who is down-on-her-luck. Ruby Red's journey involves a wise-cracking 11-year-old orphan, AJ, and a rundown RV from the 90s.
Each episode, Ruby will visit a drag club and perform a gag-worthy musical number where she will be joined by 22 of her legendary Drag Race contestants, including Alexis Mateo, Bianca Del Rio, Chad Michaels, Eureka O'Hara, Ginger Minj, Jade Jolie, Jaymes Mansfield, Jinkx Monsoon, Jujubee, Katya, Kennedy Davenport, Latrice Royale, Manila Luzon, Mariah, Mayhem Miller, Monique Heart, Ongina, Pandora Boxx, Porkchop, Trinity The Tuck, Valentina and Vanessa Vanjie Mateo, according to reports from Gay Times.
RuPaul's Drag Race season 12- early 2020 (No exact date released, but first quarter of the year)
The original show of the booming franchise is coming back for its 12th season. It's been a whole year since Yvie Oddly became the 11th crowned queen! If the schedule remains consistent with previous seasons, RPDR 12 should debut on VH1 two weeks after the All Stars 5 finale. I don't know about you, but I can't wait to see who enters the werkroom!
Kitty girls, this is the show I'm most excited about! Celebrity Drag Race will consist of four episodes with 12 celebrity contestants, that's three celeb guests per episode for those of you who struggle with math.
Celebrity dragtestants will complete for the title of America's Next Celebrity Drag Superstar as well as a cash prize, which will be donated to the charity of their choice. Coaching the celebs are Alyssa Edwards, Asia O'Hara, Bob the Drag Queen, Kim Chi, Monét X Change, Monique Heart, Nina West, Trinity the Tuck, Trixie Mattel and Vanessa Vanjie Mateo. According to Gay Times, RuPaul said, "I can't wait for the world to see what happens when our celebrity contestants get all up in drags!"
We're Here- Spring 2020 (No exact date released) on HBO 
Drag Race favorites Shangela, Bob the Drag Queen, and Eureka O'Hara are coming your way via a new HBO series called We're Here. The show follows Ru's girls as they "inspire and teach their own 'drag daughters' to step outside their comfort zone," according to Gay Times. "We're expecting Drag Race meets Queer Eye, so don't be shocked if this scoops a few Emmy's."
Drag Race Australia- Spring 2020 (No exact date released)
To our friends down under, it's time to Start Your Engines! Drag Race will be taking over Australia's ITV Studios. The channel's CEO, David Mott, noted: "Drag Race has moved on to being a show that captures the imagination of everyone, no matter their age or gender and we will commence discussing with potential broadcast and streaming partners shortly. It will be one of the most talked about and noisy formats next year."  According to Gay Times, "It's not been confirmed if RuPaul and Michelle Visage will return – maybe Courtney Act will assume the mantle? All we know for certain is – and we're speaking on behalf of everyone 'ere – Kath and Kim must appear in some capacity. It would be nice. It would be different. It would be… unusual."
Drag Race Canada- Summer 2020 (No exact date released)
Last year, Drag Race Canada was confirmed as the latest international spin-off by World of Wonder and Queen Mother Ru. Later, it was ru-vealed that season 11 runner-up Brooke Lynn Hytes will be a permanent judge on the series, making her the first contestant in HERstory to sit on a Drag Race panel. Way to go, Brooke Lynn Hytes! Joining Judge Brooke is UnREAL's Jeffrey Bowyer-Chapman, who previously appeared as a guest on Drag Race, and Canada's Next Top Model judge and runway queen Stacey McKenzie.
Drag Race UK season 2- Autumn 2020 (No exact date released) 
The Brit Queens are coming back for more RPDRUK! Kate Phillips from BBC's entertainment strategy explained the reaction to the UK's spinoff as "nothing short of dragulous" and that viewers "have really taken the show and the amazing queens to their hearts." It is rumored that season two will air on the channel in late 2020. Gay Times went on the record saying "the queens have already been chosen so we wouldn't be surprised if they're filming a maxi-challenge as we speak."
If you can't get enough of RuPaul and her girls, you should check out the Alright Mary podcast. Click here for the latest hilarious episode.
Which show are you most excited for in 2020? Drop names in the comments!
---