Court Docs Reveal What RHOSLC's Jen Shah Doesn't Want To Be Admitted Into Evidence
One piece indicates Jen threatened Stuart Smith and his wife during the time of the indictment.
Ashley Hoover Baker February 16, 2022 12:47pm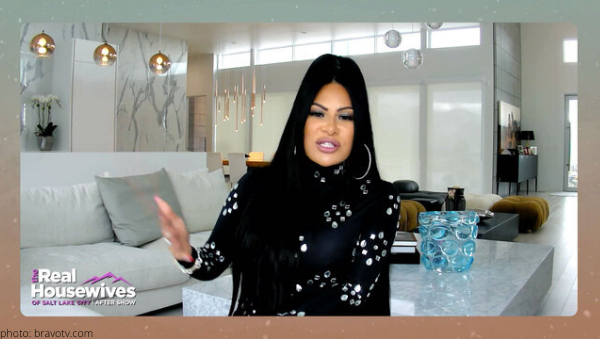 Court documents reveal what Real Housewives of Salt Lake City's Jen Shah DOESN'T want to be admitted into evidence for her upcoming trial for money laundering and wire charges.
Between you and me, it's not looking Shahmazing for the RHOSLC star…
The evidence against Jen Shah:
Attorney Ronald Richards posted court docs filed on 2/15/2022 to his Twitter page including the file's Table of Contents which indicates the specific evidence Jen doesn't the court to use against her.
Evidence Jen withheld income from the crimes to the IRS
Evidence Jen kept foreign financial accounts without maintaining records
Evidence Jen told Stuart (StuChainz) Smith to lie during a deposition
Evidence Jen used a Masters Pro Group (a fraudualt company owned by Jen) credit card
Evidence Jen threatened Stuart and his wife during the time of the indictment
There's more:
This is rich, even for Jen…
The mother of two "opposes the used of any clips from 'The Real Housewives of Salt Lake City' at trial…or for cross-examination."
The official docs:
Meanwhile, Jen Shah does not want the jury to hear she suborned perjury re: Stuart Smith, she threatened Smith, she used the corp. credit c., she concealed her foreign bank accts, or cheated on her taxes but best of all, no Housewives clips. Take note @erikajayne. It's coming in. pic.twitter.com/YODsM4k0Ok

— Ronald Richards (@RonaldRichards) February 16, 2022
In case you want to dig deeper:
The court is pulling receipts on Jen's spending (and hiding) of stolen funds.
Update on Jen Shah: The govt is now seeking to admit evidence on how @TheRealJenShah spent the money, hid the $$, paid for the fraud scheme, failed to declare the revenue to the IRS, & worst of all, she was not Shahmazing. She was basically broke and needed fraud $$ to live.⬇️💰 pic.twitter.com/EKtJErR3TT

— Ronald Richards (@RonaldRichards) February 16, 2022
Check out the Pink Shade podcast for weekly Bravo Breakdowns and so much more!
Do you think the court will have enough evidence to send Jen to prison? Sound off in the comments.
---