Restraining Order From 2019 Surfaces Just Before Jen Shah's Prison Sentencing
Courts learned Jen was having an affair with the woman's husband that was granted a RO.
Ashley Hoover Baker January 4, 2023 4:39pm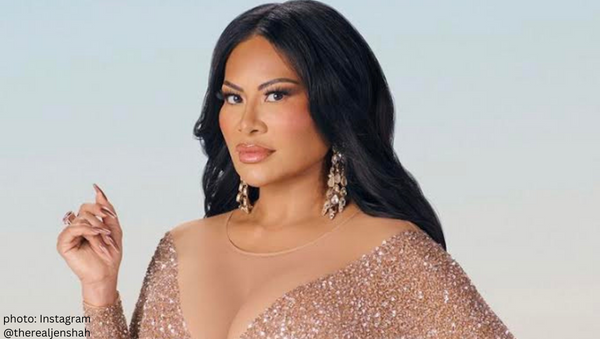 The only thing Jen Shah is guilty of is being Shah-mazing a crook, liar, and stalker …
According to reports from TMZ, the court overseeing the Real Housewives of Salt Lake City star's sentencing was informed of a restraining order against Jen from Nevada in 2019.
As a result of the RO, the prison-bound Bravolebrity may get an even longer sentence considering Jen's history of off-screen predatory behavior.
The crime:
In addition to wire fraud and a telemarketing scheme that targeted sick people and senior citizens, Jen can add stalker and harasser to her developing criminal resume.
The woman who obtained the restraining order filed that her issue with the Shah Squad leader started due to an affair her husband was having with Jen.
"She details an alleged tryst her husband was having with Jen — which erupted into a blowout when the woman sent screenshots of texts to Jen's own hubby."
The next part is sooooo Jen Shah …
Jen got upset when the woman didn't respond to her, so she drove across state lines to try to see the woman in person. "She alleges Jen showed up unannounced on her doorstep at 2:30 AM."
Eventually, the woman called the cops.

Long story short(ish), the woman was granted a restraining order against Jen.
The time:
"The feds say the woman reached out to them via a letter and now want the judge to take a look at how she described their interaction."

With Jen's sentencing less than 48 hours away (not that we're counting), the timing for character statements against the RHOSLC star couldn't come at a worse time, as the prosecution thinks Jen's behavior in this situation may be consistent with how she's treated others.

"The woman's account will back what they claim they've discovered about Jen's character throughout these proceedings — and it seems like prosecutors are hoping it leads to a harsher sentence."
Do you think the revelation of this restraining order will affect Jen's sentencing? Drop your prediction off in the comments.
---