Bravoholics Respond To News That RHONY Will Not Have A Reunion
"So we could figure out how to do a reunion at the height of the pandemic but y'all can't figure this out now?"
Ashley Hoover Baker September 18, 2021 9:42am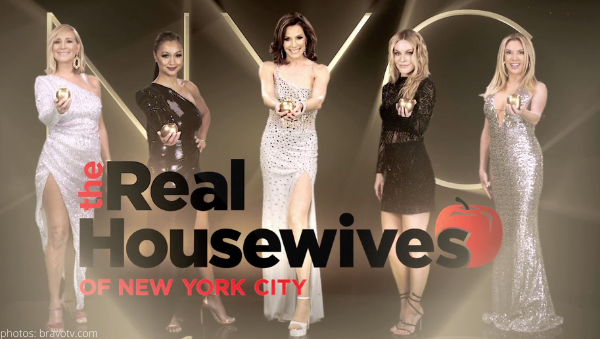 Now that the dust has settled after Bravo's announcement that there will be no reunion to wrap up the thirteenth season of the Real Housewives of New York, Bravoholics have spoken.
Spoiler alert- it's not good…
Bravo's announcement:
"Due to scheduling challenges around taping the reunion of 'The Real Housewives of New York City' in a timely manner, Bravo confirmed there will not be a reunion for this season," according to Page Six.
"It's disappointing to not be able to bring the cast back together, but we are happy to have ended on such a high note with the finale, and are now shifting our focus to next season."
"It would just be so long since the finale," the source continued. "[It] makes no sense to have a reunion 2 months later so they understand that part, but they are disappointed."
My shady AF theory:
This speculation comes to you from a Bravo fan. There is no evidence or proof of this…it's simply a conjecture I've made.
I think Bravo canceled the RHONY reunion due to The Real Housewives Ultimate Girls Trip [RHUGT] formerly known as Real Housewives All Stars [RHAS].
Hear me out.
Ramona Singer and Luann de Lesseps will star alongside women from the Real Housewives of New Jersey, Real Housewives of Atlanta, and Real Housewives of Beverly Hills.
It's no secret that Ramona and Luann had a less than stellar season regarding their perception of race relations in America. That -paired with the potential of poor reunion performances- could easily discourage fans from watching RHUGT.
Bravo's Peacock app needs those views (and those subscription payments!)
Need more convincing?
Here ya go…
RHONY stans respond:
Bravo TV's Instagram account posted a reel of Sonja Morgan joking about poop just before news of the canceled reunion dropped.
The lighthearted video did not get the response I would assume the network expected…
I think y'all get the gist…
Want to stay up-to-date on all things Real Housewives?
Check out Zachary Reality for all things Bravo, Bachelor Nation, and beyond!
Drop your shady AF theories as to why there is no RHONY reunion in the comments!
---