Luann De Lesseps Discusses Sobriety And RHONY Newbie, Elyse Slaine
Ashley Hoover Baker June 18, 2020 3:43pm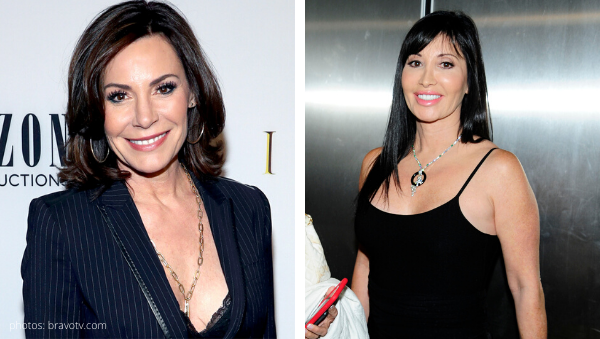 Luann de Lesseps discusses her sobriety and the comments made by Real Housewives of New York newbie, Elyse Slaine. "Who is she to judge me?"
RHONY's Countess chatted with her friend Aliza Rosen from the Reality of Reality podcast to catch up on all things RHONY, post-probation drinking, and Ramona Singer's friend, Elyse.
You began the season leaving the courthouse. How are you doing mentally, physically, and emotionally?
Lu responded, "Listen, you know I've been through a really rough time the last couple years and finally it's over."
"I really feel like I paid my dues and I'm ready to move on, and so you know this season you're gonna see me moving forward with my life finally getting through this, putting it behind me." 
How do you feel when the other ladies weigh in on your drinking?
Luann commented on the other ladies' drinking before commenting on her own. "When you see the season and how much they're drinking…there's a lot of drinking going on."
Now on to Lu… "I hit the reset button in my life I'm in the driver seat- back in control. I'm feeling good, and I feel happy. I feel in control, especially around the other women."
Lower Level Lu couldn't resist giving a touch of sass…
"I feel like, 'Damn, and I'm the one with the drinking problem?!?!' I mean!! It's kind of a joke."
In a more serious tone, the cabaret crooner continued, "I think with what's going on in the world, I think a lot of people are relying on alcohol to get through it and I think that's fine if it works for you. It just doesn't work for me and I'm so glad I'm not drinking right now. I just feel like it would be so much worse."
Lu elaborated, "If I was drinking right now, I'd be drinking all day rose. I know myself. Then you don't get anything done, and you're tired and you can't think. You know it just doesn't work for me the way it used to. It's interesting. You know I've been a long time drinker and always enjoyed drinking and I still do on occasion. But for the most part I like not to drink now."
Does it bother you when people like Elyse question your relationship with drinking?
"Who is she to judge me," Luann snapped. "I barely know this woman. This is not somebody who I'd call up and say hey, let's hang out."
Lu continued, "She's nice enough- I just don't know her that well, and for her to chime in on my sobriety is really, you know, inappropriate. She doesn't know a damn thing about me, only what she might have read in the newspaper. (Is that the most Luann thing Luann could say?!?!)
Where did Elyse come from? Is she in your circle?
"She's not in my circle.
Is she an official 'friend of' like Barbara Kavovit?
"I don't think so."
But Elyse is in so many scenes and is going on trips…
"It's very strange. I don't actually have an opinion about Elyse. I kind of find her entertaining, because she so randomly in things, but I have no idea what to make of her." 
Check out the full episode of the Reality of Reality podcast here!
Do you think Elyse makes a good addition to the group? Drop your opinion off in the comments!
---