The Season 5 RHOD Reunion Trailer Is Here!
"There wasn't a lot of fun -- I should say there was no fun," dished Kameron Westcott regarding the reunion.
Ashley Hoover Baker April 27, 2021 4:52pm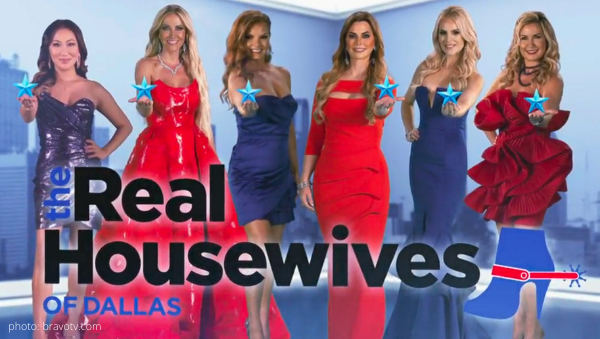 Hold on to your tequila shots!
The Real Housewives of Dallas season 5 reunion trailer dropped and the drama proves to be bigger in Texas.
Hot topics:
Newbie Dr. Tiffany Moon and Kameron Westcott go head to head regarding Chinese culture, while D'Andra Simmons takes on Stephanie Hollman.
Kary Brittingham and Brandi Redmond filmed the reunion virtually as Kary contracted covid 19, while Brandi (who had recently spent time with Kary) filmed remotely out of precaution.
Don't you worry, Bravoholic:
Brandi's husband, Bryan Redmond, and his alleged affair was mentioned. We can count on Andy Cohen to get messy!
The Watch What Happens Live host inquired about a video that spread on the internet of Bryan at a club with another woman.
In case you missed the incriminating video footage….
View this post on Instagram
Kameron's reunion experience:
The mother of two (and spoiled four-legged kiddos) told ET, "There wasn't a lot of fun — I should say there was no fun," at the RHOD reunion.
"It definitely was one of the hardest reunions I think I've ever been through, and this is my fourth reunion being with the Housewives, you know?"
"Kameron says Brandi was 'very honest' at the reunion, hinting that she even addressed rumors that have popped up online about her family during season 5's airing, including that her adopted son, Bruin, is allegedly the love child of her husband, Bryan, and an ex-mistress (co-star Stephanie Hollman previously shut this down). A video also surfaced on Instagram ahead of the reunion that appeared to show Bryan kissing another woman," reported ET.
Brandi "addresses everything," Kameron spilled.
"One thing I love about Brandi is, she addresses it. She's not afraid and, you know, and that makes her so real."
Watch the trailer for yourself:
View this post on Instagram
Need more Bravo in your life?
Check out Zachary Reality on YouTube for hilarious Bravo breakdowns and beyond. Here is the most recent episode featuring @facesbybravo.
Which of the storylines are you most excited for from the RHOD reunion? Sound off below!
---